This picture appears to show the British Isles, rotating majestically in rich sunlight from space.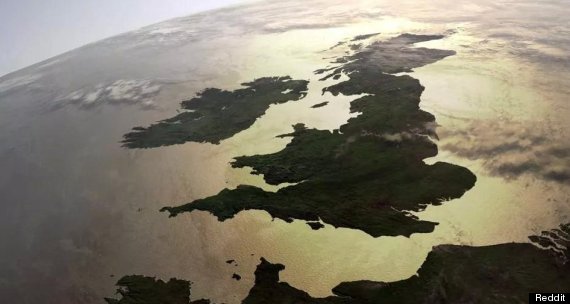 It's certainly dramatic, and it's won immediate fans on Twitter.
Unfortunately, since we're terrible killjoys, ever since it showed up on Reddit yesterday, we've assumed it's too good to be true.
And so it is:
.@will_full Definitely a 3D render. Not sure of initial source but spread starts from Reddit /r/earthporn: http://t.co/unOaibtcvm

— PicPedant (@PicPedant) October 6, 2014
Sorry. This is the source.
This one is real though: wow.
Fantastic night photo of Ireland and Britain from space.. (photo taken from 230 miles above - NASA) -London is a ... pic.twitter.com/99OUR1G2C9

— Creative Travel Spot (@spotenthusiast) September 30, 2014