Well this isn't quite as rude but is nonetheless impressive.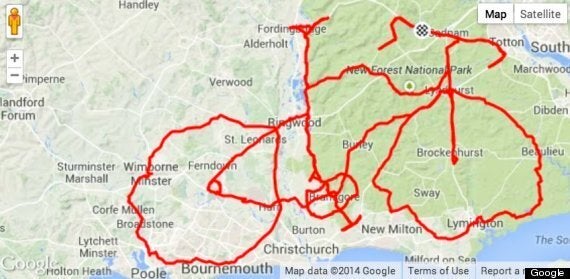 David Taylor from Salisbury has done what every self-respecting cyclist should do traverse a route across the country in the shape of a giant bike.
He told Cycling Weekly:"I actually missed some turns so had to redesign as I went. Still, you can see what it's meant to be."