It's been a long time since Mariah Carey hit the road on a live tour and now I think I know why.
MC kicked off her Elusive Chanteuse world tour in Tokyo on Saturday night and, unlike Britney, opted to sing live.
But while the 44-year-old might have once been known for her six-octave range, she struggled to find a single note she could sing in tune during the show.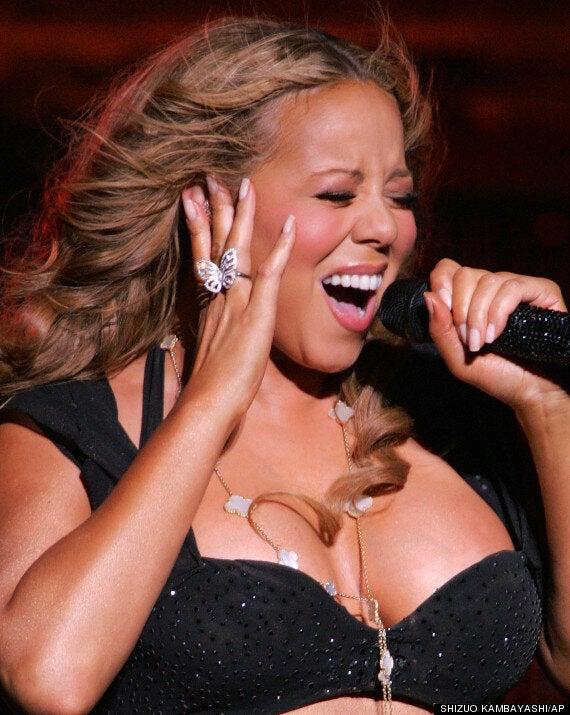 Yeah, Mariah, we were covering our ears too
Video footage of Mariah murdering singing some of her biggest hits, including 'Hero', has appeared online and well, let's just say I doubt she'd make it too far on this year's 'X Factor' (and that really is saying something).
And it didn't take long for fans of the star to take to Twitter to voice their disappointment and shock at Mariah's inability to hold a tune.
"It's a wrap for Mariah Carey's singing career. You're a legend. Time to retire. She can't sing anymore. At all. What happened?" one wrote.
Another tweeted: "Y'all. Mariah Carey really can't sing anymore. That was hard to listen to. I see why Mariah Carey never sings live anymore. That's why."
Watch Mariah perform in Japan below (**WARNING: This video contains sounds that may cause injury to ears)