WARNING: This video contains very strong language
Professor Green took matters into his own hands - literally - when he was repeatedly verbally abused during a gig at the weekend.
Shocking video footage has emerged of the rapper slapping a student during a performance at Durham University's Student Union Welcome Ball on Saturday after he was called a 'c***'.
Following the altercation, the musician can be heard telling the crowd: "This is what happens when you call me a c**t."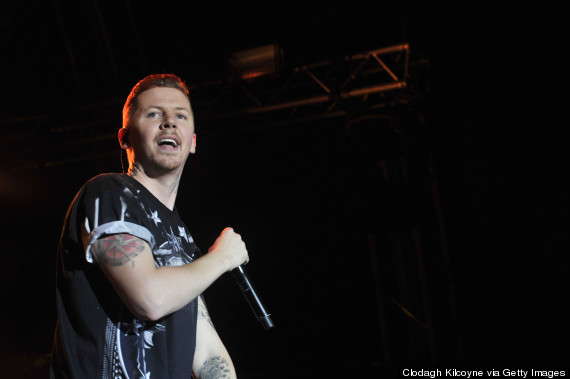 Professor Green
Witnesses at the event have told The Tab that a male student close to the stage shouted the profanity shortly after Pro Green started his set.
"Some guy at the front of the crowd shouted 'c***' at [Professor Green] so he stooped and slapped him," one said.
The student in question, who was described as 'very, very drunk', was then thrown out of the venue.
A rep for the star said: "During Professor Green's live show at Durham University on Friday night, a student verbally abused Green repeatedly and then went to strike him. Green reacted.
"The student was subsequently escorted out from the venue for being too drunk. Green carried on the show to perform his full set."
LIKE US ON FACEBOOK | FOLLOW US ON TWITTER