To show just how far technology has come in 20 years a 16-year old hacker has managed to get Windows 95 running on his Samsung Gear Live smart watch.
The utterly pointless hack will no doubt bring a wave of nostalgia to any person that remembers the 90s era of Windows products before things all went a bit 'weird' with Windows XP.
In a rather depressing twist the hacker wasn't actually alive when Windows 95 was around adding a further bittersweet taste in the mouth as the video contrasts between the old and the new.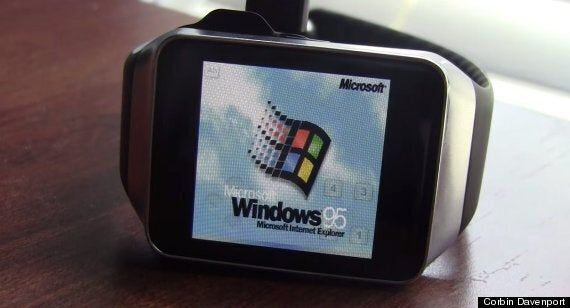 Corbin Davenport, the hacker in question has previously been able to get both Doom and Minecraft running on his smart watch.