There aren't many celebs who could pull off wearing a balaclava, what appear to be men's work boots and a pair of skelteon-inspired pyjama bottoms when heading out to a restaurant, but if anyone was going to do it, it was going to be Cara Delevingne, wasn't it?
The British supermodel was snapped going out for dinner with her sister Poppy Delevingne and a friend on Tuesday night, where it looked like she was keen to conceal her identity from the awaiting photographers.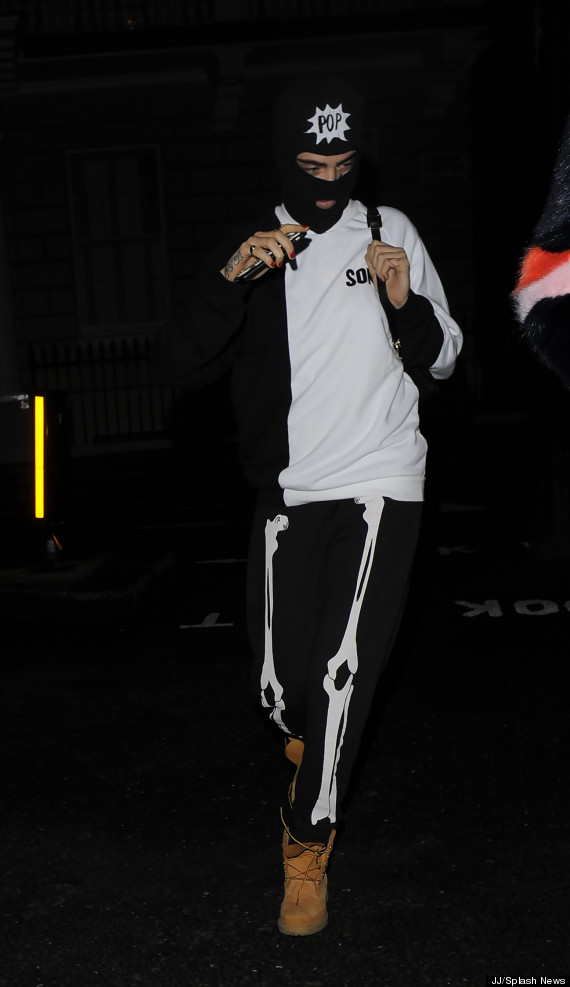 Cara... is that you?
Unfortunately for her, we'd recognise those famous eyebrows anywhere.
The other thing is, Cara, when you're trying to not let anybody know that it's you, you might want to think twice about holding your phone in front of your face… when your name is written on the cover in prominent letters.
Just a thought.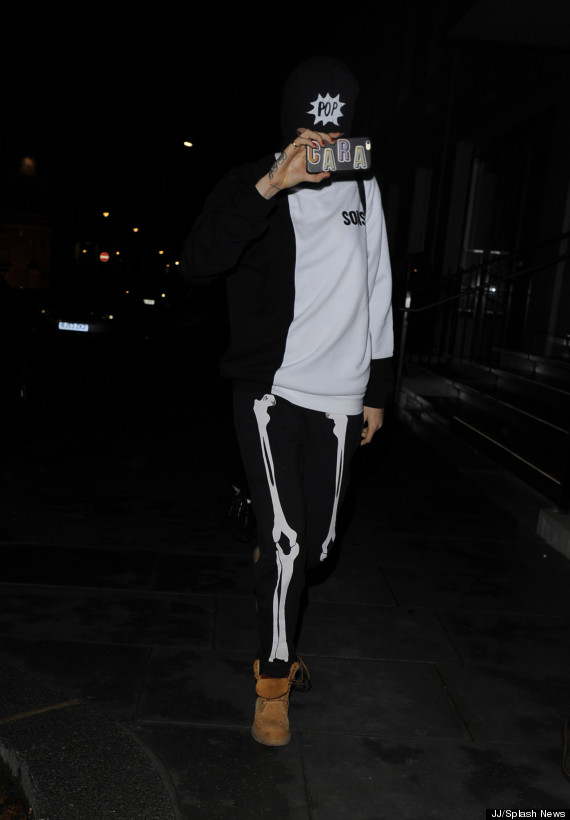 Not the best disguise, eh?
This isn't the first time Cara has been creative in shielding her face from photographers, after she was previously seen zipping a pizza-print onesie all the way over her head while getting off a private plane back in August.
It's been a while since we've seen Cara rocking one of her more *ahem* unorthodox looks, as the last few public appearances she's made have all been classy affairs.
Well, if you can overlook the fact that at the GQ Men of the Year Awards she was seen taking a tumble, and dragging top designer Jonathan Saunders down to the floor with her. But let the records show, she did it in a nice frock.
LIKE US ON FACEBOOK | FOLLOW US ON TWITTER