The BBC has received 278 complaints following Monday night's episode of 'EastEnders', in which Linda Carter was raped by Dean Wicks.
However, while a number of viewers aren't happy, the storyline has been praised by Rape Crisis, whose South London branch worked with the cast on the episode.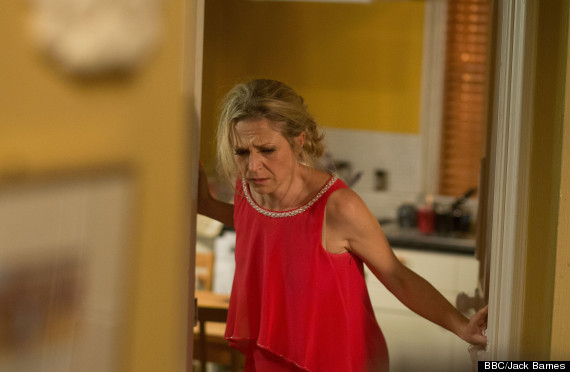 Linda was left stunned after the attack
A further 38 complaints were received by the television regulator OfCom.
Writing in the Mirror, Rape Crisis spokesperson Katie Russell has addressed the matter, stating: "Because 85,000 adult women and 10,000 adult men are raped across England and Wales alone every year. Nearly half a million adults are sexually assaulted in the same period.
"And this is not to mention the huge numbers of children who we know are raped and sexually abused each year, or the vast numbers of adult survivors of childhood sexual abuse who live among us.
"So whether we've directly experienced sexual violence ourselves or not, it's more than likely that at least one of our friends, family members, colleagues or neighbours has."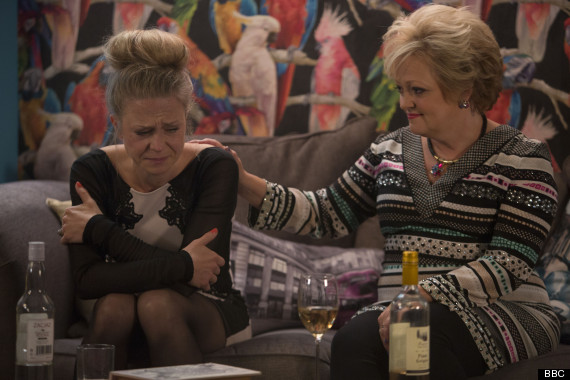 Linda's sudden change in character alarms her family
The show have released a statement defending the episode, which reads: "'EastEnders' has a rich history of tackling difficult issues and Linda's story is one of these.
"We have worked closely with Rape Crisis and other experts in the field to tell this story which we hope will raise awareness of sexual assaults and the issues surrounding them."
"We have been extremely mindful of the content within the episode and the timeslot in which it was shown and at no point have there been any scenes of a graphic nature. In fact, the attack on Linda was implied and was not explicit."
Kellie Bright, who stars as Linda, was praised by fans for her portrayal of the Queen Vic Landlady, with many taking to Twitter to praise the actress.
The storyline will develop in the coming months and it has been confirmed that Dean won't stand trial for the crime.
In this week's episodes, Linda's mother Elaine will arrive in Walford, however, the pub landlady is set to keep the incident a secret.
LIKE US ON FACEBOOK | FOLLOW US ON TWITTER