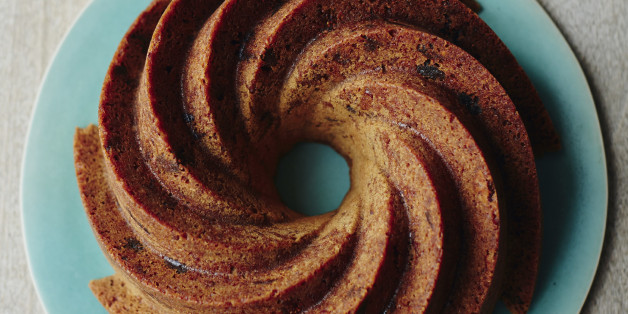 John Whaite
As The Great British Bake Off draws to a close *sob* we've got something special to fill the void that food fans everywhere will no doubt be left with on a Wednesday night.
Former GBBO winner John Whaite has shared three tasty recipes which have, quite frankly, got us salivating all over the place.
There's something sweet: hello caramelised lemon cake.
And something savoury: we're looking at you pistachio and rosemary biscotti.
It's time to whip up a frenzy, folks. Ready, steady, BAKE!
Pistachio and Rosemary Biscotti | Makes 18-20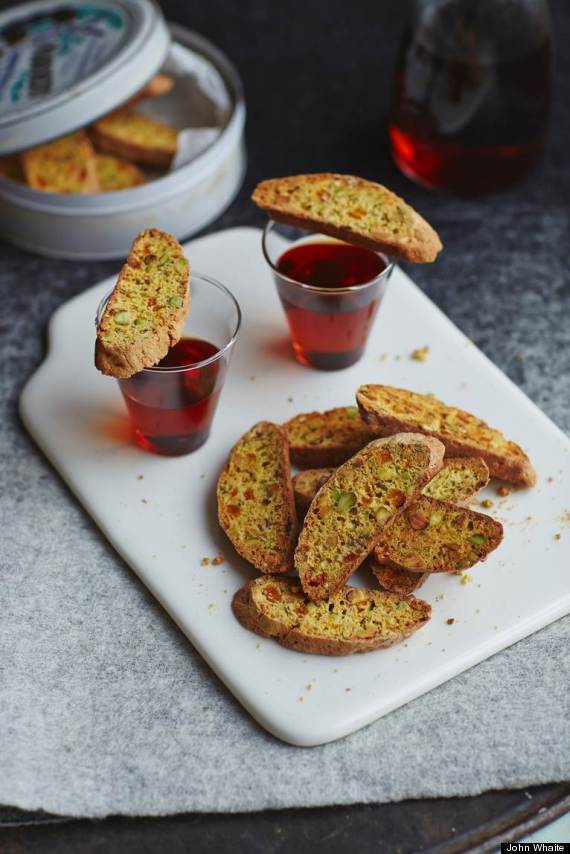 Ingredients:
125g plain flour
75g caster sugar
1/2 tsp baking powder
Zest of 1 large orange
50g dried apricots, roughly chopped
80g pistachio kernels, roughly chopped
1 sprig rosemary, finely chopped
Essential equipment:
Baking sheet
Mixing bowl
Whisk
Rolling pin
Method:
1) Preheat the oven to 180°C/Gas 4.
2) Place the flour, sugar, baking powder, orange zest, apricots, pistachios and rosemary in a mixing bowl and stir together so that everything is evenly dispersed.
3) Beat the egg with the milk using a whisk, and pour this into the bowl.
4) Bring everything together into a dough using your hands. Grab the ingredients and squeeze them together, then, when the mixture forms a rough dough, knead it gently for a minute.
5) Roll the dough into a long fat sausage, about 23cm long, then place it on the baking sheet.
6) Bake for 25 minutes, or until light golden-brown.
7) Remove from the oven and slice into 1cm-thick pieces using a sharp serrated knife.
8. Put these slices back on the baking sheet and back into the oven, turning the oven down to 130°C and baking for 15 minutes.
9. Allow to cool completely before eating.
Fig, Pecan and Orange Bundt Cake | Serves 12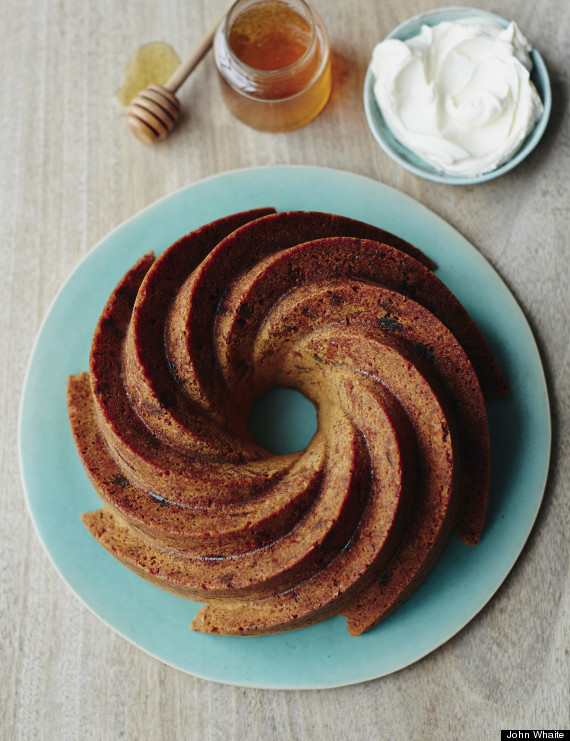 Ingredients:
250g salted butter, at room temperature
400g light brown soft sugar
Zest of 2 medium oranges
2 eggs
300ml buttermilk
1 tbsp vanilla bean paste or extract
300g plain flour
2 tsp baking powder
2 tsp ground cinnamon
200g pecan pieces
200g dried figs, roughly chopped
Essential equipment:
23cm/9-inch non-stick bundt tin, sprayed with grease spray
Method:
1) Preheat the oven to 170°C/150°C fan/Gas 3.
2) Place the softened butter in a mixing bowl and add the sugar and zest. Beat together until the sugar is well incorporated in the butter and it is fluffy.
3) Add the eggs, buttermilk and vanilla and beat in. Sift over the flour, baking powder and cinnamon, and stir in until you have a smooth batter. Fold in the pecans and figs, then scoop into the prepared bundt tin.
4) Bake for 60–75 minutes, or until a skewer inserted into the centre of the cake comes out clean. Allow to cool in the tin – this will help crust on the cake.
SEE ALSO:

Great British Bake Off Winner Edd Kimber Reveals His Ultimate Scone Recipe

Three Superfood Recipes That'll Give You A Boost This Autumn
Caramelised Lemon Cake | Serves 8 – 10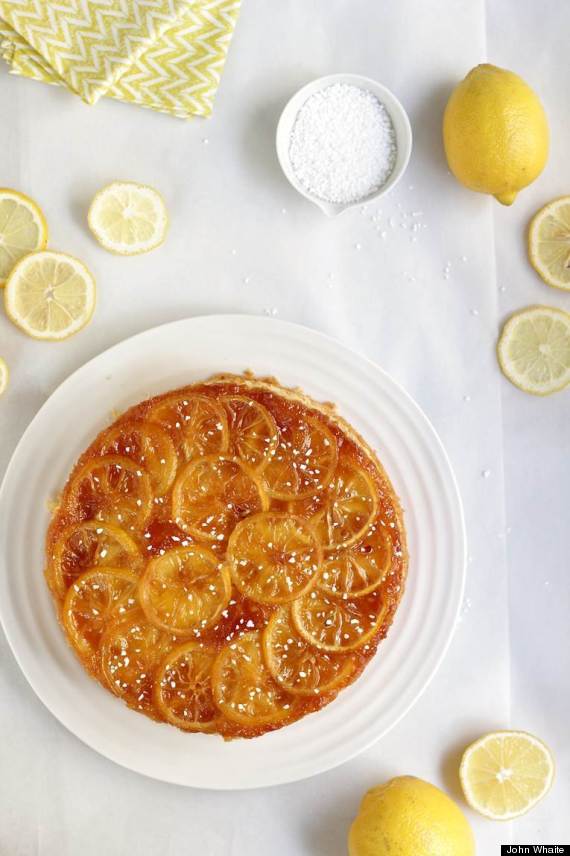 Ingredients:
For the Topping:
100g caster sugar
2 lemons, zested (and zest saved) then finely sliced
For the Cake:
225g salted butter
225g caster sugar
Zest of 2 lemons
4 large eggs
225g self-raising flour
For the Filling:
250g mascarpone cream cheese
50g icing sugar
Zest of 2 lemons
3tbsp lemon curd
Nibbed/pearl sugar or crushed sugar cubes
Essential Equipment:
2 x 20cm loose bottom round cake tins, greased and lined with baking paper
Kitchen mixer
Mixing bowl
Small saucepan
Flour sifter
Chopping board
Piping bag for icing
Pastry brush
Method:
1) Preheat the oven to 180C/160C fan and prepare 2 x 20cm loose bottom round cake tins, greased and lined with baking paper.
2) For the caramelised lemon top, place a small saucepan over a medium/high heat and heat.
3) Add the caster sugar and let it melt into a dark caramel, stirring until it melts.
4) Immediately pour the caramel into one of the prepared cake tins, tilting the tin so the caramel spreads across the bottom. Overlap the slices of lemon on top of the caramel to cover the entire bottom of the tin and set to one side
5) For the cake batter, whisk together the butter and sugar until pale and fluffy and the sugar has dissolved into butter (this can be done by hand or using an electric mixer).
6) Add the lemon zest and eggs and beat until well mixed.
7) Sift over the flour and fold in until you have a smooth batter.
8) Divide the mixture into the two tins, being careful not to displace the lemons. Bake the plain cake in the preheated oven for 20-25 minutes, and the lemon-topped cake for 30-35 minutes.
9) Immediately invert the lemon-topped cake onto a cooling rack, and let the plain cake cool in the tin for 5 minutes before removing.
10) Once the cake is cool, for the filling beat together the mascarpone, icing sugar and lemon zest until smooth.
11) Spread the lemon curd over the plain cake, top that with the mascarpone then add the lemon slice cake on top.
John Whaite has joined Currys PC World to get the nation baking. See their full baking range here.