HTC has unveiled its newest smartphone the HTC Desire Eye and while on the surface it may seem to be nothing more than another mid-range handset it's actually far more important for the company than that.
As you can see from the pictures there's something rather different about the HTC Desire Eye and that is -- without too much surprise -- the fact that the front-facing camera is as powerful as the rear-facing camera.
Both the front and the rear cameras are exactly the same at 13MP and both offer LED flashes making this the first 'pure selfie' smartphone to be developed for western markets.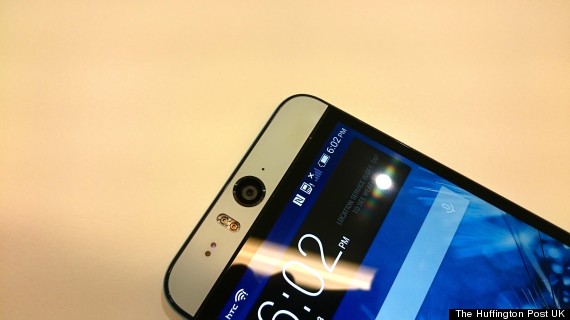 But don't think that by having such a prominent gimmick HTC has cut corners elsewhere. OK so it's not the same beautiful metal body you'll find on the HTC One M8 but actually, almost all the other specs are present and correct.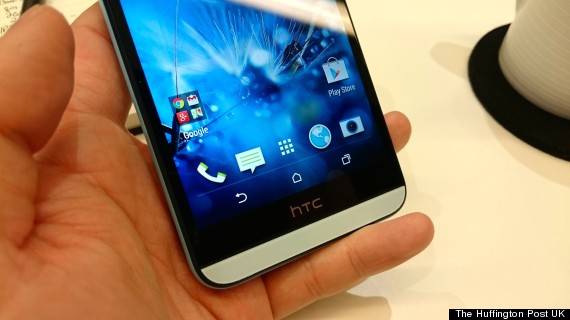 That's a 5.2-inch Full-HD display you're looking at and inside there's a powerful 2.3GHz quad-core processor to make sure that both the imaging and your games can keep pace.
It's also waterproof, something that the HTC One M8 was noticeably lacking upon launch.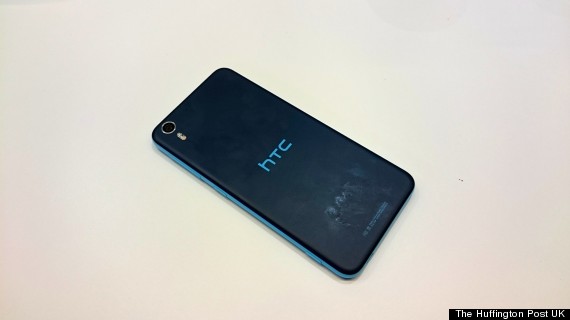 In the short amount of time we had with it the Desire Eye feels surprisingly pleasant to use, the polycarbonate body feels rugged and premium while the screen seems to share all the excellent attributes that made the M8 such a desirable phone.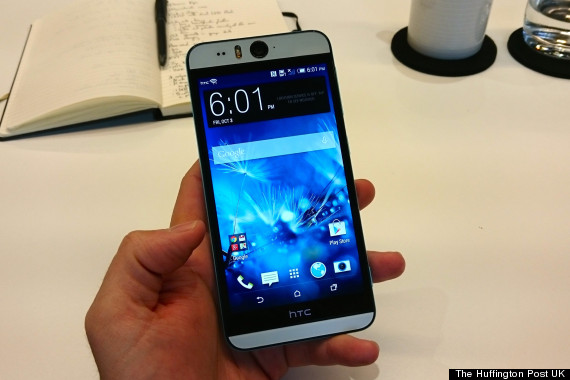 The camera? Well both look great and in many ways it feels like HTC is creating its niche with each product having its own special feature: the M8 has the Duo Camera, while the Eye has the front-facing 13MP camera.
The phone itself feels really well-built and in the short time we spent with it the Eye isn't actually as ludicrous as it looks on paper.
Whether or not people will actively choose it for its camera over say the iPhone 5s, or the Samsung Galaxy S5 Mini remains to be seen.
That said it's another really solid effort for HTC and one that can be added to the ever-increasing lineup of Desire smartphones, whether or not it'll actually sell though is another matter.