HTC has unveiled its first handheld video camera, the RE, and we were able to spend 20 minutes trying to work out exactly what it is.
With a similar design to a New York policeman's torch the RE has been designed from the ground up to be simple, you take the RE, press the large silver button on the back and you're good to go.
The design is utterly unique, especially when you look at the competition who have more often than not opted for traditional box-shaped designs.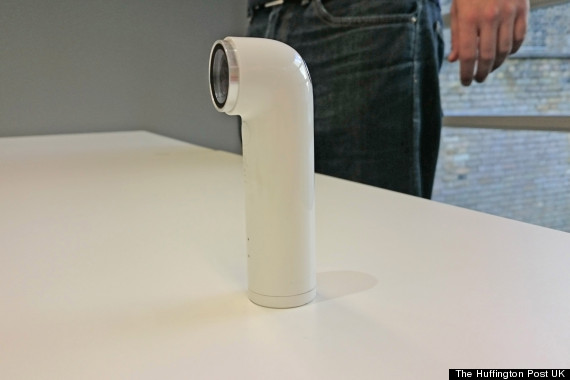 Despite wanting to dislike its design the RE actually feels really natural to hold, this is clearly a camera that has been designed to be put in a pocket, taken to a festival and then pulled out at a moment's notice.
The footage you're getting is through a super wide-angle lens (146-degrees) and uses a 16MP sensor to record at 1080p Full-HD or 720p at 30fps and can record in 4x slow motion.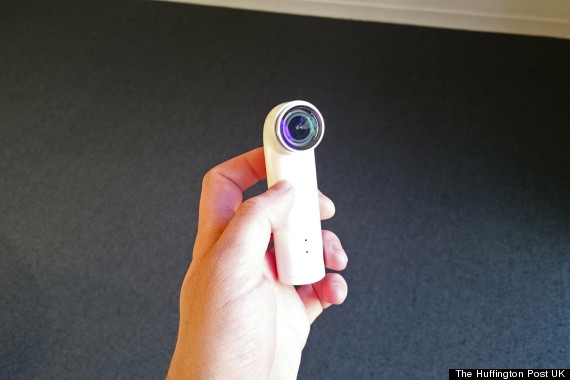 Like many of the action cameras you see today there's no viewfinder, instead HTC has compensated for any aiming issues by using the wide-angle lens.
It's a good idea if we're honest, it keeps the size down and keeps the focus on quick, short video clips.
Of course the big question is why would you buy it when you've got a perfectly good smartphone camera in your pocket?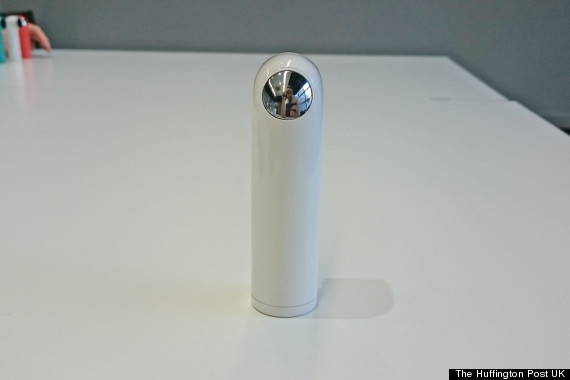 We'll be honest we've been asking the same question, the RE is small, waterproof and seems really sturdy so for a situation where perhaps you wouldn't want to risk a £500+ smartphone then we can definitely see a place for it.
HTC can see that as well which is why it's compatible with both iOS and Android thanks to a new app that'll be launching later this year.
The number of parents who have cracked iPhone screens because they let their children record something will almost certainly be HTC's target audience.
There's no word on pricing just yet but for now consider us intrigued, if HTC can find a price point that makes it an affordable alternative to your smartphone or indeed a professional action camera then they may have just carved themselves the tiniest of niches. That's a big 'if' though.