Edward Snowden will be telling HIS side of the story that governed the headlines on both sides of the Atlantic last year, in a new film set to premiere at the London Film Festival next week.
'Citizen Four' has been made by Laura Poitras, the journalist first contacted by Edward Snowden when he decided to reveal the extent of the US Government's surveillance, before he departed his home nation, to where he has yet to return.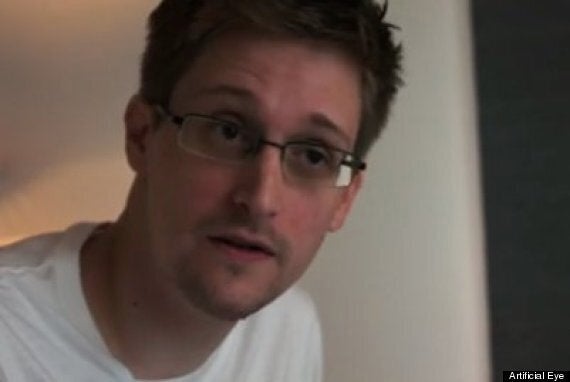 Edward Snowden's story will be told directly for the first time in 'CITIZENFOUR'
In January 2013, filmmaker Laura Poitras was several years into the making of a film about abuses of national security in post-9/11 America when she started receiving encrypted email messages from someone identifying himself as "citizen four," someone who claimed he was ready to blow the whistle on the massive covert surveillance programs run by the NSA and other intelligence agencies.
In June 2013, she and reporter Glenn Greenwald flew to Hong Kong for the first of many meetings with the man who turned out to be Edward Snowden. She brought her camera with her.
This film is the result of those tense encounters - a real-life thriller unfolding minute by minute as Edward Snowden calculates the high stakes of any of the options left open to him, once he has made the decision to follow his conscience.
'CITIZENFOUR' will be premiering at the London Film Festival, and screened to 70+ cinemas across the UK on Friday 17 October. The evening will include a live satellite Q&A with filmmaker Laura Poitras. Click here for venue and ticket information.
Related