Full-HD 1080p Recoding at 30fps
Live-View Wrist Remote With LCD Display
Waterproof
Advanced Steady-Shot image stabilisation
NFC one-touch connection
The Pitch:

"Capture amazing action with incredible movies. The HDR-AS100V Action Camera's outstanding image quality, simultaneous multi-angle shooting, improved blur reduction, and other features ensure you get great footage while the compact, splashproof design makes it ready for anything.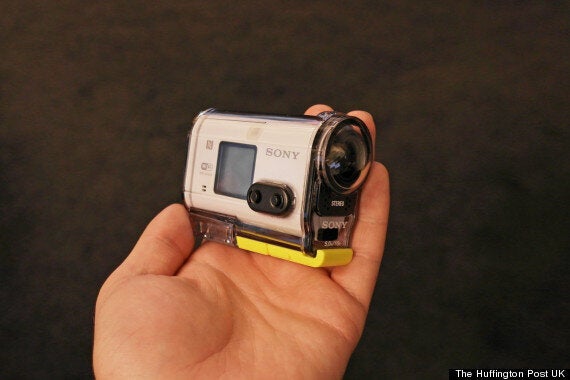 As this video shows, the normal life of an action camera can feel a little down to Earth at times in comparison to the videos we see on YouTube. Despite this contrast that hasn't stopped normal people like you and me heading out and spending hundreds of pounds on these small, waterproof action cameras.
With GoPro arguably stealing a lot of the limelight it's hard to imagine that other companies could fight their way in but fight they have and the latest rival from Sony is the HDR-AS100V.
It's a terrible name, and when you're fighting against something so simply named as the GoPro Hero I find it astounding that they didn't think that one through. Yes there are a lot of electronic products in the world but honestly I think we're all a bit fed up of having to scrawl a 32 digit serial number just so when we get to PC World we don't end up looking like a bit of an idiot.
Idiotic naming aside this is actually Sony's flagship action camera, it boasts Full-HD video recording up to 30fps while throwing in some slow-motion options as well in the form of 100fps Super Slow Mo.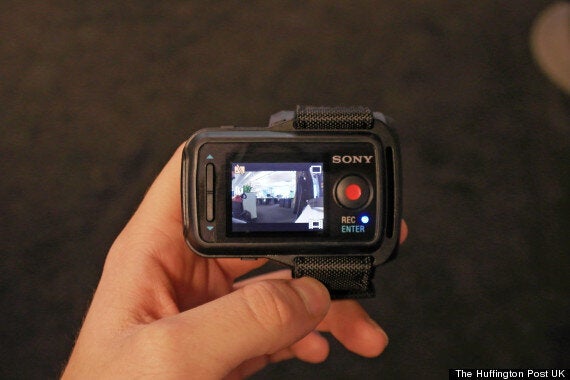 Along with the camera you also get the Sony Live View Remote, a waterproof wrist-mounted remote control that features a small LCD display.
To see if both the camera and the remote could hold up against the toughest of conditions we put it to the test taking it on the 'Adventure Map' tour of North Wales which takes you rib riding, paddle boarding, white water rafting in the beautiful Snowdon region and then finally -- just to make sure -- we took it motor racing.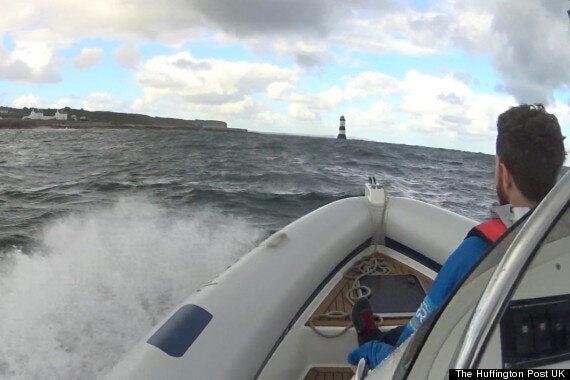 During the rib ride we were able to hold the camera ourselves using the back-mounted controls to just shoot short bursts.
The footage was really solid with excellent colour reproduction and despite hitting 50mph at some points the image stabilisation was more than a little impressive.
This was a strong start, the waterproof case performed admirably however it would have been nice to see a more hand-friendly mount or case being available.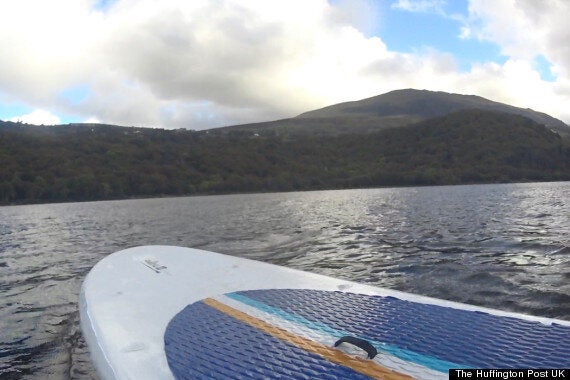 For the paddle boarding we placed the camera on our helmet then used the wrist remote to record short bursts of footage.
It was during this that the battery life became an issue, even with short 5-10 minute videos the camera had died before we finished the session giving up hope after just a few hours.
What was probably even more annoying was the fact that despite our rather excellent balancing skills the camera did still manage to capture us hitting the water. This was the first time the camera had become fully submerged and thankfully the case did its job while the remote's seals held firm as well.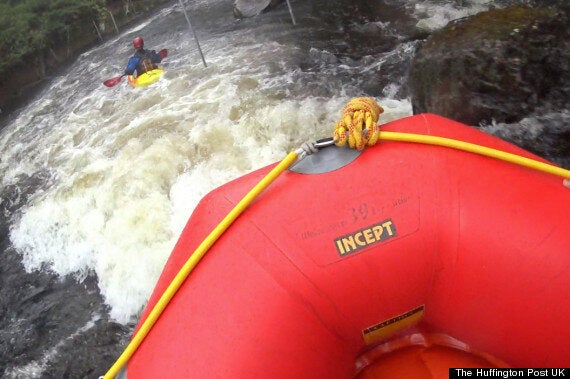 This was where the HDR-AS100V won us over again, the ease of use with the wrist remote proved vital letting record at will while saving the battery inbetween the sections of rapids.
Where we would have had to sift through one long piece of footage we were able to break it up into short sections making it ultimately easier to review and sort through while also saving precious battery life.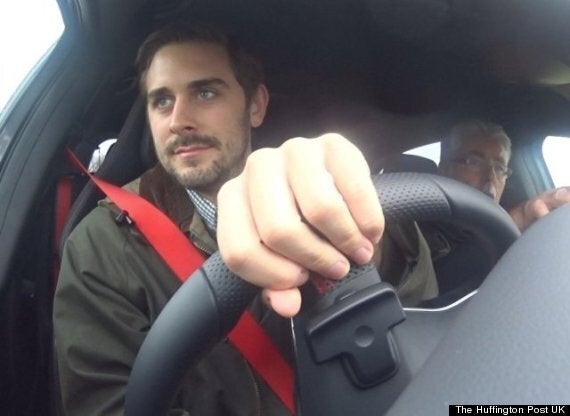 The HDR-AS100V finished on a high with the motor-racing thanks to its superb audio capturing. The HDR-AS100V was able to pick up every gear change and every burst of acceleration as we absolutely ragged Mercedes' most-powerful hot hatchback around a race track south of London.
Sony's Full-HD action camera is a really mixed bag, it offers superb sound capture, ease-of-use and fantastic colour reproduction.
Where it lets itself down though is in the actual quality of the footage, it was nowhere near as sharp as we were expecting, especially at Full-HD.
It'll be fine for home videos and for uploading to YouTube but if you're looking for something to show off on your newly bought Full-HD/4K Curved TV then perhaps this isn't for you.
What it is though is a really solid, well-priced action camera for the casual user who wants to capture those family moments as well as those extreme ones.