Vertu, the craftsmen behind the world's most luxurious and arguably ludicrous phones (and headphones) has a new device.
And in a move seemingly designed to troll those of you who already feel the company is bowling slightly outside your wicket, it's got a Bentley logo on the front.
This model comes with the same Vertu Concierge service designed to take Siri and turn it into a real-life, human butler, available at the press of a button. It also comes with exclusive Bentley content, which presumably you'll want.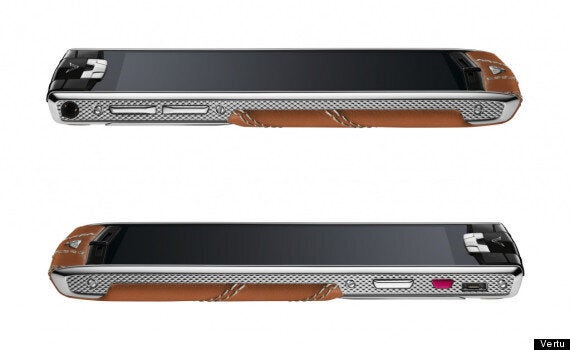 Qualcomm Snapdragon 801 processor
4.7-inch 1080p screen
13 megapixels camera
64gb storage
Wireless charging
2275mAh Li-ion battery
And the added-extra 'luxury' specs include:
Vertu for Bentley slip case
"swathed in quilted calf leather"
grade-5 titanium case
solid sapphire crystal screen
Engine-tuned pattern on the back plate (plus signature of the craftsman who made it)
"traditional ceramic pillow"
Dolby Digital Plus virtual surround-sound processing and stereo speakers
And yes since this is a Vertu device it also comes with a hilarious price tag, which in this case is…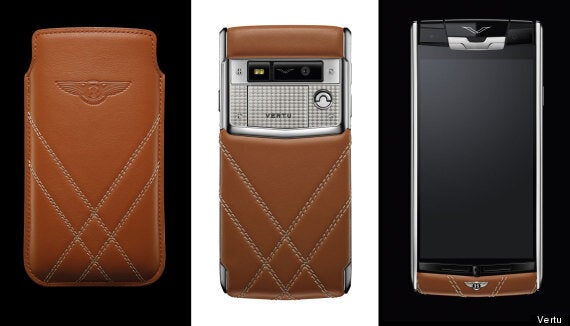 If you want one, there are only 2,000 being made so you'll probably want to move fairly quickly, in a bold, confident, heavy sort of way.
Vertu's Chief Executive Officer, Massimiliano Pogliani said:
"Our collaboration with Bentley unites both companies' proud British heritage, as well as unrivalled expertise in the luxury and technology markets, to create a handset which exceeds the expectations of our mutual customer base. The result is 'Vertu for Bentley', a device which not only reflects sophistication and discerning taste, but also performs to an undeniably high technical standard to deliver an effortless, intuitive luxury mobile experience."