Returning 'Coronation Street' battleaxe Cilla Battersby-Brown is to reveal to her soap family that she's suffering from ill health when she turns up on the cobbles out of the blue next week.
MORE 'CORONATION STREET':
Actress Wendi Peters says that her character will shock her grown-up children, Chesney and Fiz, when she breaks the news to them that she is suffering from osteoporosis, an illness which makes the bones weaker and more susceptible to breaking.
Wendi told Radio Times that she thinks the character's illness has added another lawyer to her, explaining: "I just felt we needed to find a little bit more reality in her. I felt, over the four years I was originally there, she got a bit too much, maybe, at certain times. So she's now having to face something for real."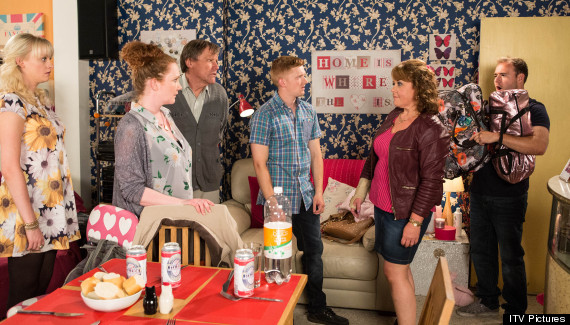 We're pleased to see you Cilla, don't worry!
She goes on to say: "The first thing I found out was that larger ladies could have osteoporosis. That sounds awful, but I thought, 'look at my bones! They're not going to snap!' But I discovered that any women can have it regardless of their size - in fact women who are slightly larger have a greater chance of getting it because of everything associated with bad diet, lack of exercise and excess alcohol.
"It's good that Corrie are highlighting this issue. It will make people think and raise awareness. I assumed it was an old ladies' complaint, but I've discovered it can happen from the onset of menopause onwards."
Unsurprisingly, because of her previous swindling ways, her kids aren't completely sold by her story, with Wendi adding: "Well, she's faked so much before, that's the thing.
"But Chesney's the one that really knocks her for six because he is so hostile towards her and she can't take the fact her little boy, who she was always completely in control of, has suddenly now cottoned on to her."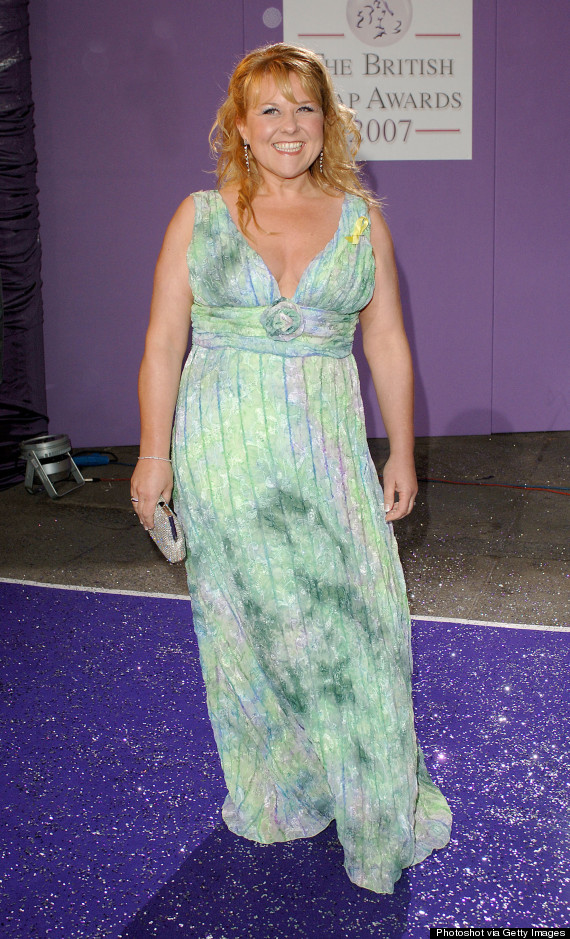 Wendi at the British Soap Awards in 2007
When viewers last saw Cilla four years ago, she was headed off to Las Vegas to start a new life, though Wendi reckons things have since taken a predictable turn, revealing Cilla is now living in "Wolverhampton… of all the places to end up, she's, 100 miles down the road. No better off than she was before, really."
It was previously announced that Cilla's comeback storyline would allow Jennie McAlpine - who plays her daughter, Fiz - to go on maternity leave, with the actress having announced that she and her partner Chris Farr were expecting their first child together earlier this year.
You can catch Cilla's return to Weatherfield on 22 October at 7.30pm on ITV.
LIKE US ON FACEBOOK | FOLLOW US ON TWITTER