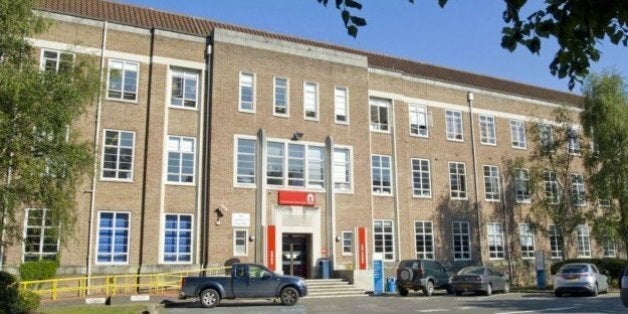 A student found walking alone in the early hours of the morning carrying a kitchen knife, Halloween mask and blood-soaked notebook was "obsessed" with her teacher and wanted to kill her.
Emily Marchi, a 19-year-old drama and dance student at Norwich City College, was found en route to her teacher's home just days after being arrested for trying to stab the woman with a pair of scissors.
Marchi, who was found to have mental health problems, tried to break into a classroom in April, after the terrified teacher and group of students barricaded themselves in. She was arrested at the scene but released on bail.
Clare Matthews, prosecuting, claimed: "It also said how she felt she was getting rejected. Her thoughts were that she was going to knife her lecturer to the chest or back as these were the most deadly places and scissors were taken as a back-up."
The student admitted affray and being in possession of three offensive weapons over the course of the two events, as well as to damaging the door in the college.
Judge Anthony Bate described the scene without the intervention of police as "too horrific to contemplate" and called her a "very dangerous young woman".
He acknowledged Marchi's actions were the result of a mental disorder she was suffering from, adding: "I hope the victim can console herself with the knowledge that henceforth Ms Marchi will be receiving treatment that is designed to make her better."
The judge ordered Marchi be detained under a hospital order and she will be treated at a secure unit in Norwich.
A spokesman for City College Norwich told The Mirror: "This was clearly a very traumatic incident for the lecturer, who we are continuing to support in coming to terms with this distressing series of events. Support was also provided at the time to other students and staff who might have been affected by the incident in college."
Speaking to the Eastern Daily Press, Corrienne Peasegood, Principal of City College Norwich added: "The college provides appropriate, high quality support to students with a wide range of learning and support needs, including mental health issues. Having this specialist support in place means that any problems are picked up early and that serious incidents such as this are thankfully incredibly rare, helping underpin a learning environment in which our students and staff feel safe and secure."
Related