Before his car accident in July 1995, Keith Jansz, was an avid sailor and windsurfer.
But after the accident left him paralysed from the shoulders down, Jansz found joy in a somewhat different hobby.
In his early stages of recovery, Jansz, from Finmere, Oxfordshire, discovered a love of art, after drawing comfort from the biographies of disabled artists.
Now almost 20 years on, the 53-year-old has become an accomplished artist - he creates beautiful paintings by holding a paintbrush between his teeth.
"Before 1995, when life forever more changed in a split second, I don't think that I really saw the world around me. I had no time to appreciate the changes in nature - the nuances of light even on a dull day, the reflections in puddles after the rain, the recognisable shapes of distant figures walking towards me.
"Now I revel in these simple pleasurable sights but at the same time try to keep them in my memory until I can use them in my painting."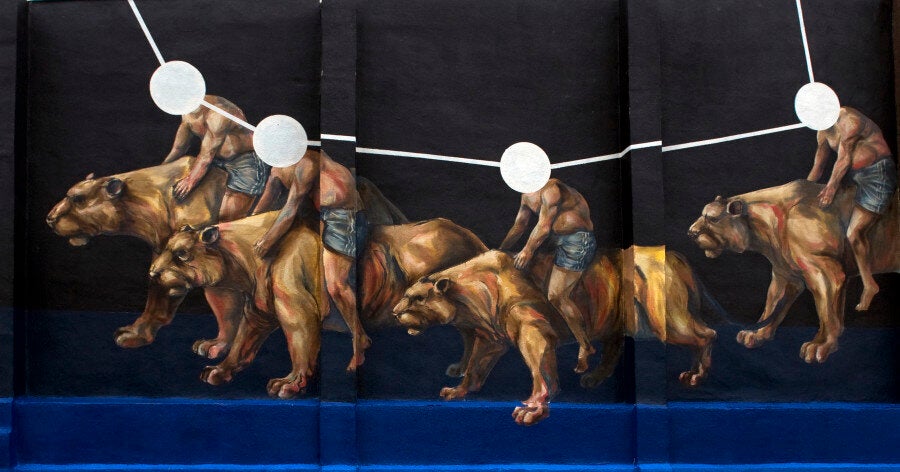 25 Street Artists From Around The World