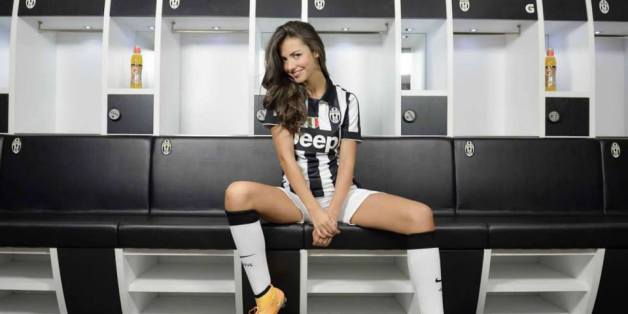 Juventus are nicknamed the "Old Lady" but boy were they keen to brag about their new lady.
Spanish model and actor Laura Barriales is the club's latest signing and will work as a "news presenter" at Juventus Stadium, although her official unveiling on Twitter was almost literal.
Barriales posed suggestively in a Juventus kit and even donned the secretarial look, complemented by a short skirt, as she was paraded around Juve's ground. She even got her own gallery on the club's Facebook page.
Ecco la nuova Signora di Jtv: @Lbarriales è il volto del canale ufficiale bianconero http://t.co/5EweqTQuOM pic.twitter.com/OMJEI9XIRd

— JuventusFC (@juventusfc) October 15, 2014
"Leon-born Barriales boasts a wealth of experience in the industry," Juve said, "making her on-screen debut in 2006, and has been a huge fan of the black and white stripes since the playing days of Zinedine Zidane."
At least Richard Keys and Andy Gray don't work in Turin.