Artists and users will be able to stream the tracks directly within the Twitter app for iPhone and Android without having to switch apps or leave the timeline.
This is the latest step by Twitter to start competing with Facebook's own integrated media options which include auto-played videos and audio.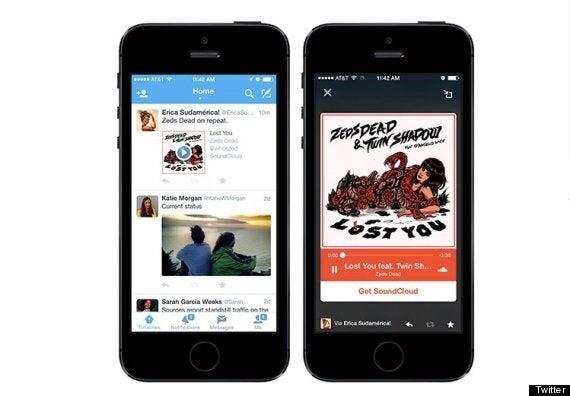 The company unveiled the biggest update to its timeline via a blog post yesterday saying:
"The Twitter Audio Card lets you discover and listen to audio directly in your timeline on both iOS and Android devices. Throughout your listening experience, you can dock the Audio Card and keep listening as you continue to browse inside the Twitter app."
Related