Moira is left stunned when she visits Adam in 'Emmerdale', and finds him in a pretty bad way.
Adam, who's currently in prison, has been transferred to a hospital after being beaten up and he struggles to hide his pain from his mother.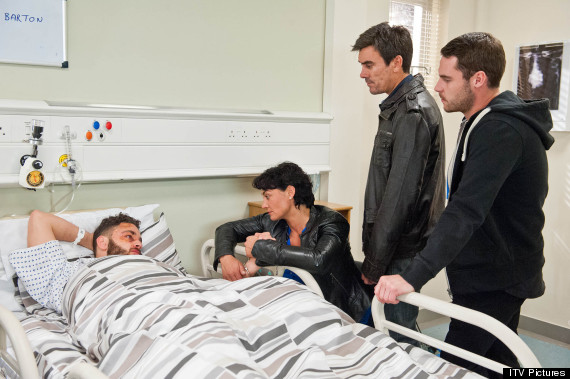 Moira worries about Adam
Despite doing his best to smile through it, Adam's visibly not too great and - to his horror - Moira decides to alert the prison authorities.
Aaron accompanies Moira for the visit, as does Cain, who's had quite a dramatic few weeks.
In recent episodes, fans have seen the Dingle family torn apart after the disappearance of Charity.
Elsewhere in the Dales, a new arrival is already causing problems and viewers will have to wait and see whether Katie and Andy manage to hold things together following Robert's shock return.
Watch 'Emmerdale' on Tuesday 8 October to see things unfold.
LIKE US ON FACEBOOK | FOLLOW US ON TWITTER