Tim and his professional partner Natalie Lowe landed themselves in the bottom two alongside former 'The Only Way Is Essex' hunk Mark Wright, after their Paso Doble to Tina Turner's 'The Best' on Saturday night failed to impress viewers.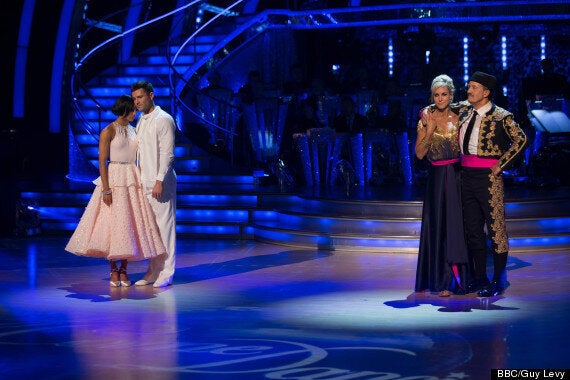 The bottom two couples await their fate
Despite leaving the competition in its fairly early stages, the 'Bargain Hunt' presenter admitted he had no regrets about 'Strictly', claiming he'd had a great time over the course of the competition.
He said: "For an old geezer like me, who comes along in his 64th year and he's slightly portly, and he thinks he's a bit over the hill, this last month, with this delightful teacher, has taken me to a very special place.
"It's been a treat and a real enhancing experience so you can't ask for more, really. And thank-you so much to everyone who has supported us. Thank you."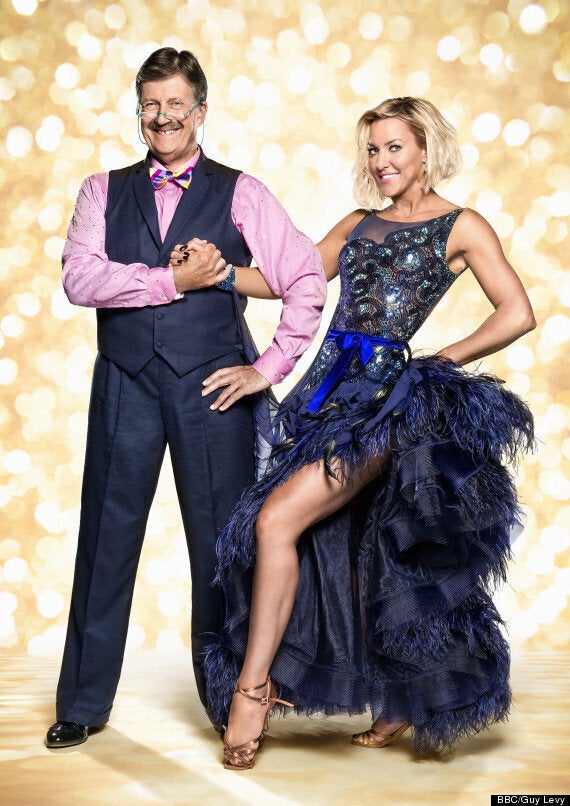 Tim Wonnacott and Natalie Lowe
Tim revealed prior to the series launch that he was mainly taking part in 'Strictly Come Dancing' so he could take his wife of 30 years ballroom dancing, saying: "My wife has never had the opportunity to dance ballroom with me because I don't know how to do it. But this year is our 30th wedding anniversary and I would love to learn a few moves and unlock my inner dancer."
Watch his final routine below: