Remember when displaying your photos meant retrieving your eagerly anticipated prints from Snappy Snaps and actually putting them up on your wall?
Thanks to social media and smartphone cameras, we take more photographs than ever before. But the majority of these snaps get their fifteen minutes of fame on hundreds of Facebook news feeds, only to disappear into the digital annals of our hard drives and timelines, never to be seen again.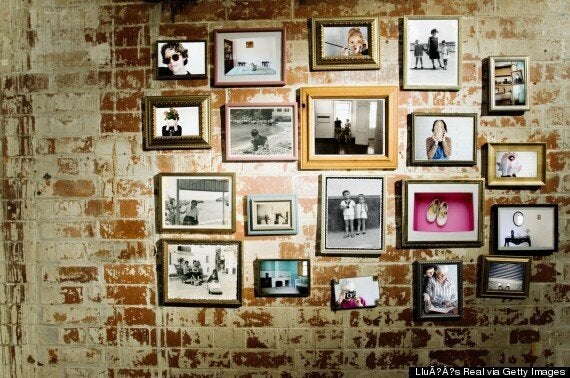 And in the case of those smug selfies, and carefully filtered Instagram snaps of last night's dinner, that's probably where they should stay.
But what of those big meaningful moments captured on camera? From childhood snaps and wedding photos to the pictures you've taken on your travels – these are the images that can bring you a little piece of happiness every day and turn your house into a home.
"A home without photos, in my opinion, is not a home," says Jemma Cowen, interior designer and founder of JC Decor. "Photos personalise the space and remind you of great memories."
But when putting your images on display, make sure you're choosing the best ones for the job, warns Cowen: "Don't choose the staged photos – go for the candid shots that capture the spirit of the moment or make you laugh."
Rebecca Tucker, interior designer and co-founder of Suna Interior Design, explains that grouping your images carefully is the key to creating home 'galleries'.
"When curating a large display of photos, take the time to select a group of images you think work well together," she says. "This will help to create clarity, especially if you have a large selection to choose from."
Choosing the right backdrop to show your photos at their best – and the right photos to work with your décor – will bring your treasured photos, and your home, to life.
Here are a few ideas to inspire you to think beyond the mantelpiece.