Nick de Wit is not your average FMX biker, he's a man that spent two years of his life meticulously planning an incredible stunt that would end up meaning more to him than he could possibly have known at the time.
Teaming up with Red Bull and acrobatics expert Glen Dell, he would backflip his bike over a low-flying plane in what is surely one of the most impressive stunts we've ever seen.
With so many variables it's no wonder that planning took two years with conditions having to be absolutely perfect.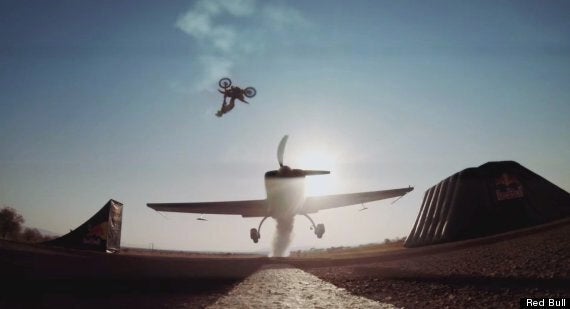 Then, on a windless, sunny morning both Dell and de Wit decided that the timing was right and in a single incredible moment, they pulled it off.
This story however has a tragic ending as just weeks after completing this, Glen Dell was fatally injured while performing at an air show in South Africa.
As Red Bull points out, there could not be a more fitting last hurrah for a man that spent his entire life pushing the limits of what humans could achieve in the air.
Related