Bluetooth speakers are not - to put it kindly - intrinsically exciting.
There are so many on the market, in so many styles and price points, that covering the market is a Sisphyean task with no hope of a conclusion. Usually we just throw up our hands, and presume that 'the kids', who we imagine are buying them all and breakdancing on some sunny street corner somewhere, know what they're doing.
Audio masters Bowers & Wilkins have unveiled their first entry into the market - the T7 - and it's sort of insane.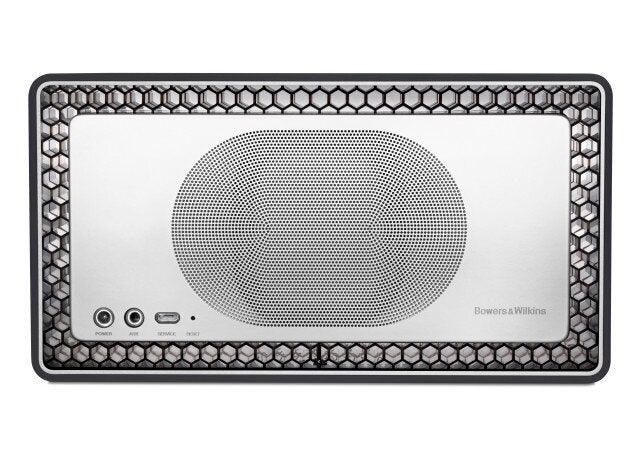 This is an ultra-compact but pricey (£300) Bluetooth speaker with unique looks, and sound that in our limited first tests can match that of even some multi-speaker streaming set-ups.
The T7 features an unusual design, with a 'Micro Matrix' honeycomb structure surrounding the speaker itself to reduce wobble and improve the acoustics. It also features two 50 mm drive units, is compatible with the new higher-def 'aptX' Bluetooth standard and an 18-hour rechargeable battery.
The T7 is designed to move around with you, whether in the home or out and about. It's weighty but not heavy, and has a durable-seeming rubberised cover which masks subtle controls on the top and side of the unit.
Like all Bluetooth speakers, this is essentially a simple gadget: just connect to your phone and play. It remains to be seen if there is a real market for such an expensive, yet small speaker. But two things are clear from our limited tests so far. First, it sounds incredible. Depending on where you place it, this is an extremely powerful, crisp Bluetooth speaker with great bass, no rattle and a tight overall sound.
The second thing is that this speaker really does look amazing. Take a look at this gallery of press shots, and await our review, coming soon.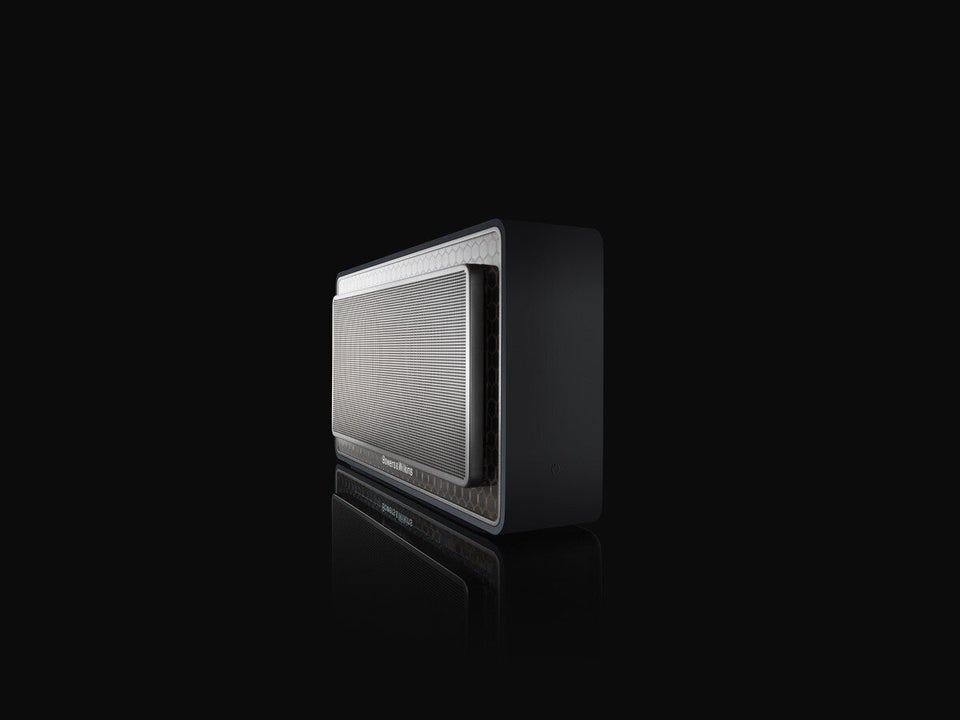 Bowers & Wilkins T7
Popular in the Community