Tulisa has really put the wheels in motion for her return to the musical industry, unveiling her comeback single on Monday.
As if the sight of her emerging from the ocean like a glorious goddess of the sea wasn't enough to prove that Tulisa was ready to put her troublesome year behind her, she's now debuted 'Living Without You', her first single in two years.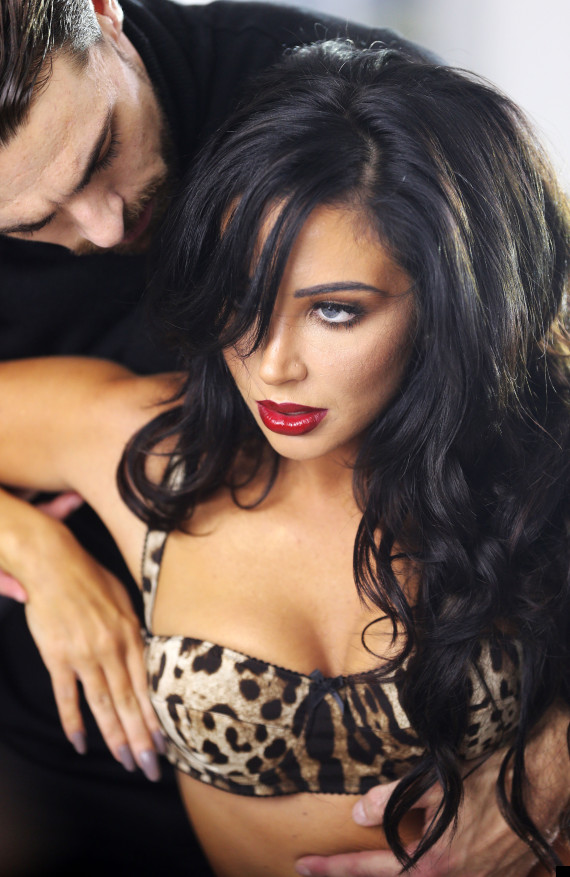 She's ba-ack
The new track sees Tulisa returning to the dance influences of her chart-topping single 'Young' while reminiscing on a past love, singing: "I know I've made mistakes, but living without you is a curse that I can't talk."
Predictably, as was always going to be the case with someone as polarising as Tulisa, the track has already provoked a mixed reaction online, with several Twitter users commenting that they're pleasantly surprised by her new effort...
Tulisa's new song is actually a banger

— liam (@austenliam) October 20, 2014
New Tulisa is budget Kiesza in the same way Young was budget Calvin Harris?

— Tony Bannister (@Ohanthonio) October 20, 2014
New Tulisa single is making me want a double G&T - and I can think of no higher compliment tbh.

— Nick Levine (@mrnicklevine) October 20, 2014
The Tulisa song sounds a little bit remix or Tulisa-guesting-on-a-dance-single-by-an-average-producer but I quite like it.

— Applehead (@oneofthosefaces) October 20, 2014
Delighted that the new Tulisa single is decent, she deserves some success after all the shite she went through. https://t.co/YXWFF9MuiP

— Louise McSharry (@louisemcsharry) October 20, 2014
tulisa's new single is literally tramps o'clock but i kinda like it http://t.co/EeT5xvu4DN

— Dan (@xxxibdan) October 20, 2014
New Tulisa song is surprisingly good! A good 7.5/10

— I am Groot (@calumlupin) October 20, 2014
Tulisa just dropped the single of the year, Joke, but it is rather catchy,

— MJW (@__mjw) October 20, 2014
'Living Without You' is released on 7 December, meaning it will no doubt make a lovely early Christmas present for Tulisa's fanbase. It'll certainly beat picking the tiny piece of chocolate out of their Dappy advent calendar, anyway.
Listen to the song below and don't forget to let us know what you think...
We're glad to see that the former 'X Factor' judge and unapologetic pouter is planning to end 2014 on a high, after a rollercoaster year that saw her embroiled in a highly publicised court case, when she was accused of being involved in the supply of class A drugs.
Since the case was thrown out of court, she revealed that she was heading straight back into the studio to focus on her music, and was even reportedly offered a shed load of money to take part in the new series of 'I'm A Celebrity, Get Me Out Of Here'.
LIKE US ON FACEBOOK | FOLLOW US ON TWITTER