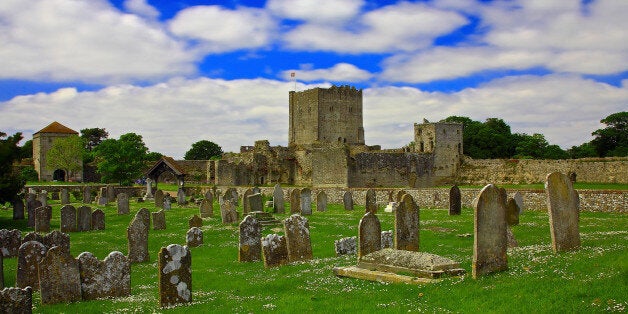 Halloween isn't complete without a trip to a spooky castle – the scarier, the better. And things can only get creepier when there's a promise that "like a ghastly rapid river, through the pale door, a hideous throng rush out forever".
Wouldn't it be marvellous if foreboding old castles like the one Edgar Allen Poe described in 'The Haunted Palace' existed? We've found 10 eerie venues across the UK that might well convince the kids they do. And give a few adults the shivers too.
But what is our fascination with derelict old castles and what makes them so sinister? They got their shadowy reputation way back in 1764 when 'The Castle of Otranto', the very first gothic novel, was published, says Dr Edd Morris of Exploring Castles.
"It defined a genre of spine chilling storytelling - using a ruined castle as the backdrop for the twisted tale," he tells Huffington Post UK. "Later gothic classics - such as 'Dracula' and 'Frankenstein' - were also set in ruined castles."
"Ever since, castle ruins have become synonymous with spine-tingling mysteries, eerie apparitions, and otherworldly visions."
For a castle to get its creepy reputation it has to look the part, says Morris. Think decrepit and crumbling rather than the palatial kind where princesses danced a merry ball. But more than appearance, they have to come with their own macabre tale, almost always involving "pain, suffering and quite a lot of bloodshed", and of course a spirit that lives on to howl the tale.
Try not to lose your heads when you knock on these doors, kids…
• Exploring English Castles by Dr Edd Morris is out soon on Skyhorse Press