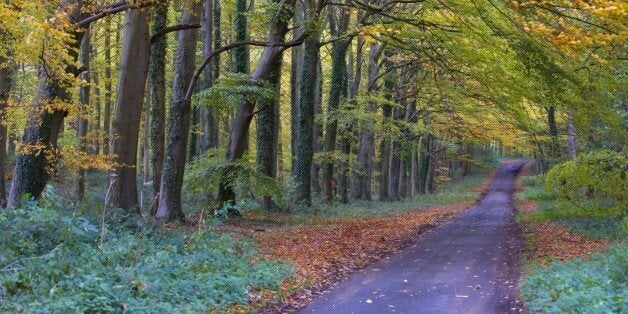 Autumn is the season for 'leaf peeping' – watching the leaves turn from green to vivid shades of amber orange, russet, burnt red and buttery gold.
Britain's geography and climate has gifted us particular richness in this respect, with great swathes of deciduous woodland providing a spectacular display as we move into what Keats called the 'season of mists and mellow fruitfulness'.
Wherever you live, there are plenty of opportunities to see nature's great shift, whether by driving to cultivated arboretum or ancient woodlands and forests.
When it comes to looking into what's behind the seasonal phenomenon, "the main driver," explains Simon Toomer, director of the Forestry Commission, "is the day length for colour changes … chemical reactions for which the trigger is light. The pigments of yellow and reds are always there in the leaf, but as the dominant pigment chlorophyll reduces, the others are more visible."
The Forestry Commission runs a colour watch feature on its website, enabling users to check the progress of the leaf change at the Commission's numerous woodlands and forests up and down the country. Users are also encouraged to update it with their own observations.
So why not get out and see for yourself?
Now that we're officially past the autumnal equinox, mornings are fresher, the quality of light more subtle and the bustle of summer is over, which means it's the perfect time to get behind the wheel and go and see the autumn change at its most glorious.
Here are ten recommendations for enjoyable drives to see this natural phenomenon at its very finest.