There are so many fly over videos these days whether it's using drones, planes or parachutists that it can be hard to stand out from the competition.
The incredible video shows Victor the eagle gliding over the city of light reaching speeds of up to 180km/h as he plummets towards the ground.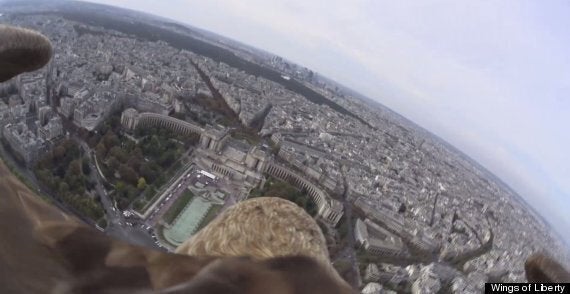 Using a Sony Action Camera Mini the team were able to safely attach it to the back of Victor so giving the illusion that you are actually riding on the back of an eagle.
In case you're wondering there is actually a serious point to the video, aside from it being the coolest thing we've seen all week.
Created by the Wings of Liberty team, the video is being used to raise awareness for KissKissBankBank, a conservation project which is hoping to bring the white-tailed eagle back to France after 50 years.
Related