Angelina Jolie's ex-husband Billy Bob Thornton has opened up about their "crazy" marriage.
SEE MORE:
Angelina and Billy Bob were married for three years, divorcing in 2003, and it sounds like their relationship was anything but a traditional one.
In an interview with the Hollywood Reporter, the actor reveals that while he and Angelina were working long distance, she came up with a unique way for them to still feel close to one another.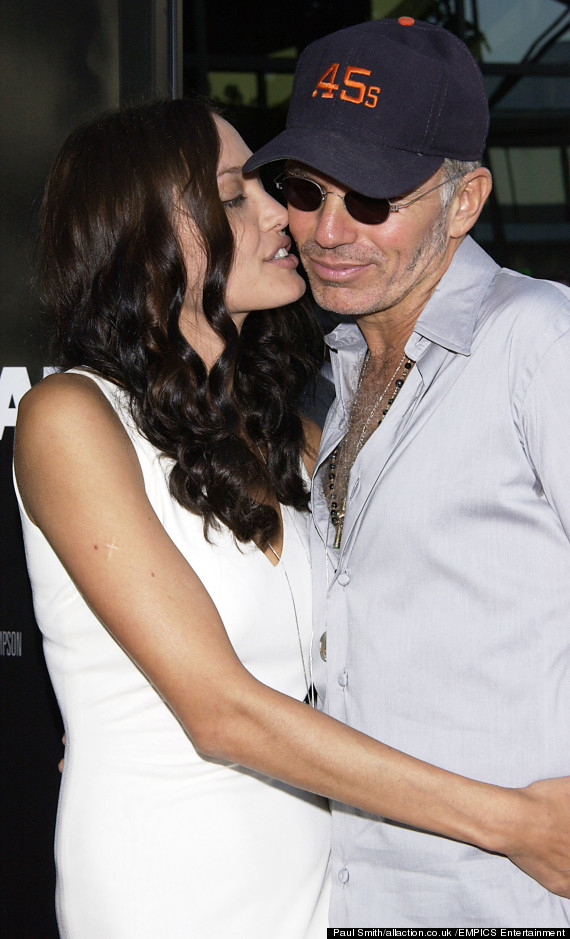 Billy Bob Thornton and Angelina Jolie
He explains: "Angie came home one day with… you know those lockets you buy, that are clear and you put a picture of your granny in it or something like that, and wear it around your neck? She bought two of those.
"She thought it would be interesting and romantic if we took a little razorblade and sliced our fingers, smeared a little blood on these lockets and you wear it around your neck just like you wear your son or daughter's baby hair in one. Same thing."
It sounds like Ange - who was recently made an honorary Dame by the Queen - may have calmed down somewhat since those days, revealing recently that she and new husband Brad Pitt wrote love letters to each other while they were separated for film projects they were working on.
Nice… but it's no locket full of blood, is it?
Billy Bob goes on to discuss the "crazy time" he and Angelina spent together, adding: "From '95 or so when we were making Sling Blade on through the time Angelina and I split up which was 2003 I suppose, that whole time was quite a whirlwind and that was, you know, an amazing time. And I've never been fond of it."
The 'Maleficent' actress has been with her current husband Brad Pitt for almost a decade, having first met on the set of the film 'Mr and Mrs Smith', where they played a married couple who were both secretly hiding the fact they were secret agents from each other.
LIKE US ON FACEBOOK | FOLLOW US ON TWITTER