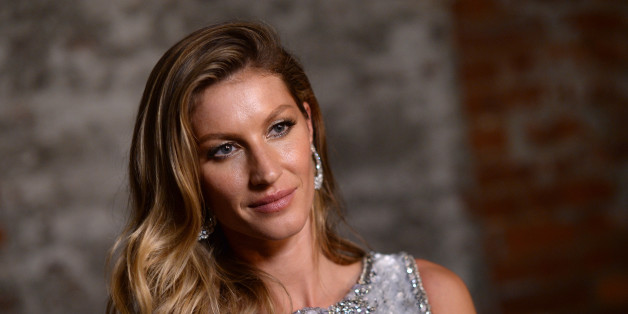 Dimitrios Kambouris via Getty Images
Those of us who have kids are well aware the concept of me-time is hard won and extremely rare, while those of us without kids are terrified that we'll lose our own identities as a result of becoming a parent.
To allay the fears of both sides, we give you: Gisele Bündchen.
We've long since been fans of Gisele (read; Instagram stalkers) mainly because she says sensible things and doesn't try to sell us £250 lampshades or tries to convince us that Chia seed pudding can actually replace a slice of cake.
In an interview for The Sunday Times Style magazine, she meted out some reassuring advice around motherhood, saying that it was important to look after yourself.
SEE ALSO:

Seven Things Parents Who Are Also Writers Will Understand

Model Gisele Bundchen Shows Her Support For Breastfeeding In This Brilliant Photo
"You know how they say on the plane that you have to put the oxygen mask on first and then put it on your child? So, I think it is the same, as a mum, to take care of myself."
"It's very important to nourish yourself, take care of yourself," she added.
Good, isn't it? And to those of us saying 'well, she's a celebrity, she can afford a nanny', well, that's true but she's also one of the busiest women on the planet AND she's an advocate for breastfeeding.
She continued: "'You can feel a bit guilty - you feel guilty if you do and if you don't. But if I put my oxygen mask on first, if I'm feeling fulfilled and present and good about myself, then I'm going to be a much more patient, loving, understanding mother and wife. You have to fill your glass so that everyone can drink from it. That's how I feel."
Gisele has been married to Tom Brady and has two children, Benjamin Brady, five, and Vivian Lake Brady, two.