Katie Price really knows how to dress for an occasion, doesn't she?
After her last photocall, we knew Pricey would have something special planned for her latest outing and she definitely hasn't disappointed us.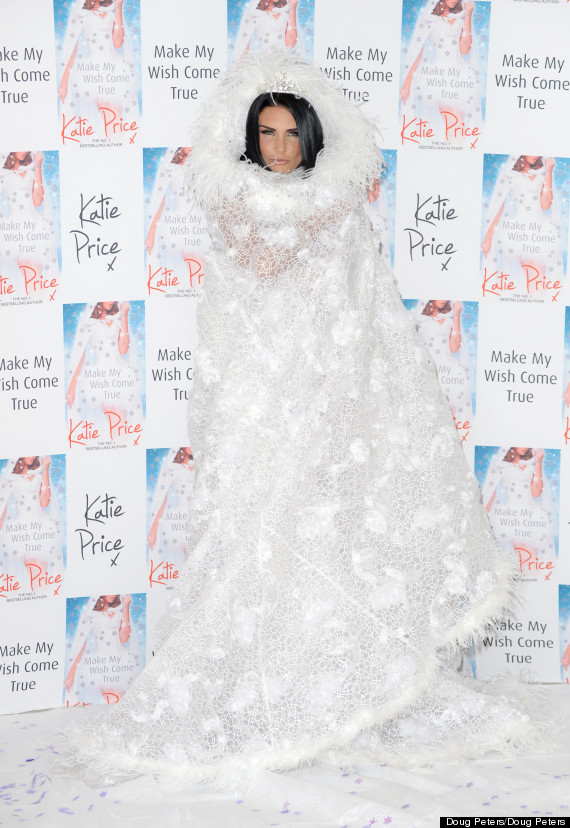 Wait for it...
To promote her new book 'My Wish Come True', the former glamour model donned an... ummm, interesting ensemble.
To be honest, it's all a bit The White Witch from 'The Chronicles Of Narnia'-meets-Ann Summers window display, isn't it?
It's always good to see a celeb who can totally commit to a theme and judging from these snaps, Katie perfected her icy glare especially for the big launch. Bravo!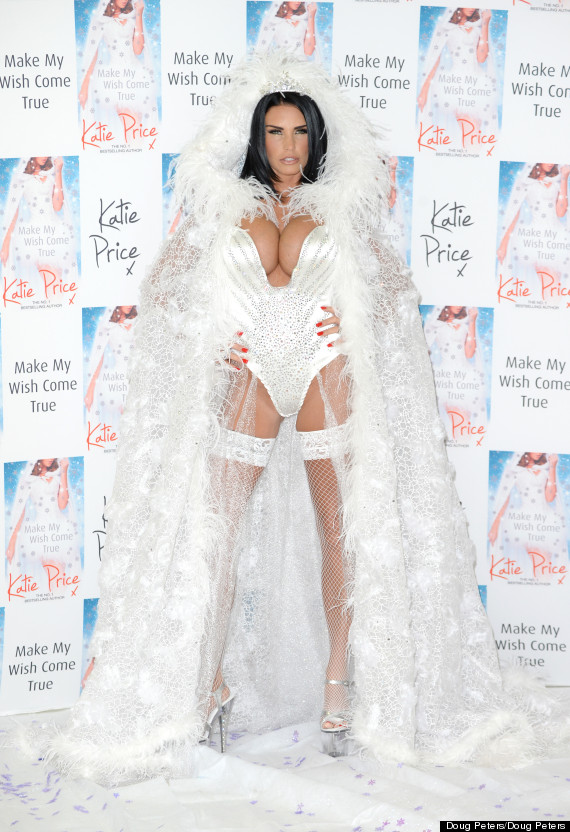 Amazing
We have to say though, while this whiter-than-white ensemble is truly a delight, it's not quite as fabulous as that rainbow-inspired number - complete with a matching wig - that Katie sported a few months back, while she was expecting her fifth child.
In recent weeks, Katie has been busy bumping into her exes, planning a TV comeback and being bridesmaid for Kerry Katona.
This isn't the first time we've been left stunned by one of Katie's bold fashion choices. Check out these ensembles, all of which have left us totally speechless...
LIKE US ON FACEBOOK | FOLLOW US ON TWITTER