When taking a cable car up the slopes it's not unheard of to stand by the window and take in the surroundings, the beautiful scenery and even check out the route you're planning to ski.
So imagine your surprise when that view is then obscured by a paraglider high-fiving one of your fellow passengers.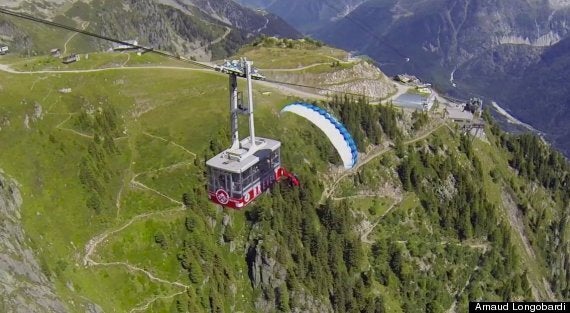 Having previously barrel-rolled and tree-skimmed his way down the alps Longobardi decides that clearly that was nowhere near adventurous enough and instead decides to pay the cable cars a visit.
In a spectacularly dangerous stunt the paraglider then proceeds to 'bounce' off the cable car while shaking the hand of a passenger.