It was a case of (kinda) seeing double as Uma Thurman arrived at the New York premiere of 'The Theory Of Everything' on Tuesday evening.
Stood next to the 44-year-old actress on the red carpet was her mini-me AKA, her daughter Maya Thurman-Hawke.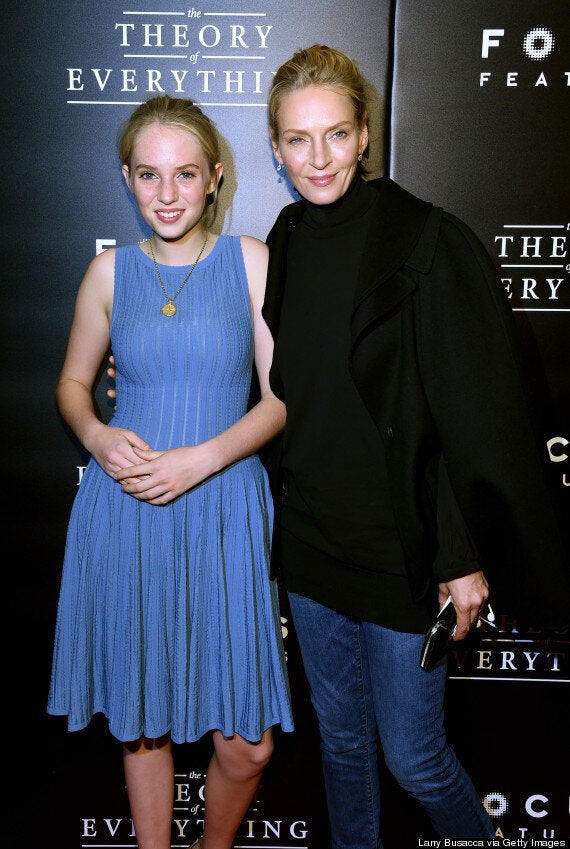 Uma Thurman with her daughter, Maya
The 16-year-old is the spit of her famous mum and has inherited her blonde hair, blue eyes and porcelain skin.
The pair had some a rare mother/daughter time at the film premiere at New York's Museum of Modern Art.
Maya is the 'Pulp Fiction' star's oldest daughter from her first marriage to actor Ethan Hawke.
The former couple - who separated in 2003 after five years of marriage - also have a son together, 12-year-old Levon Roan.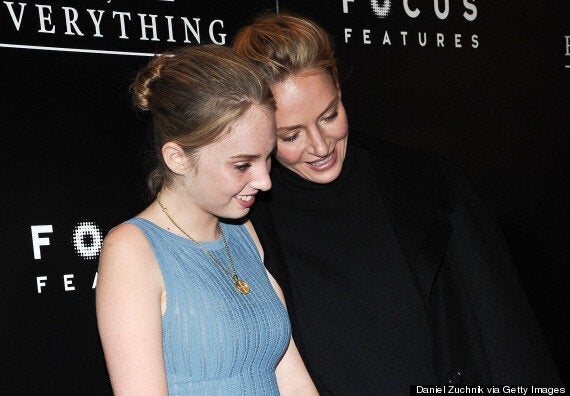 Uma gave birth to her third child, the amazingly named Rosalind Arusha Arkadina Altalune Florence Thurman-Busson, in 2012.
She's called Luna for short, which must save a LOT of time.
And it was actually Maya who came up with that mouthful of a moniker as Uma has previously explained.
"[Maya] came up with the best excuse, [which] was that I probably wouldn't get to have any more children, so I just put every name I liked into [Luna's]," she said.