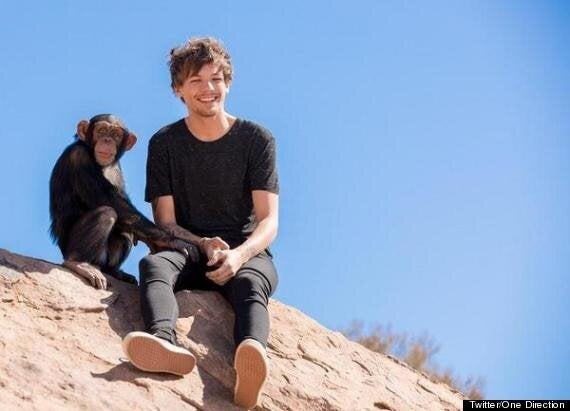 A snap posted on Twitter shows Louis with the chimpanzee
An open letter from the charity, published by The Mirror, reads: "We are very saddened to see that you are using a wild animal, a chimpanzee, in one of your promotional videos.
"The use of wild animals in this way is a damaging and destructive practice that is condemned by zoologists, animal welfare scientists and conservationists worldwide."
"The chimpanzee you were working with is very young and may not yet manifest these problems," it continues. "The public increasingly agrees with our stance in condemning any use of wild animals as actors.
"We ask you, One Direction, with the following you have, the influence you can create, with all the potential for transforming this situation into something good by taking a stance, to please make the compassionate and well-informed decision to end your use of performing wild animals and pull the video now."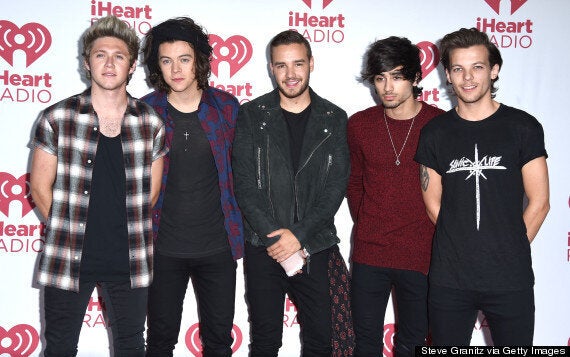 A teaser clip for the show included a short clip of the scene, which lead to a petition from viewers.
Simon later took to Twitter to address the matter, telling fans: "Reading your tweets. I had no idea Xtra Factor producers filmed with dolphins. This will NOT be showed on Saturday."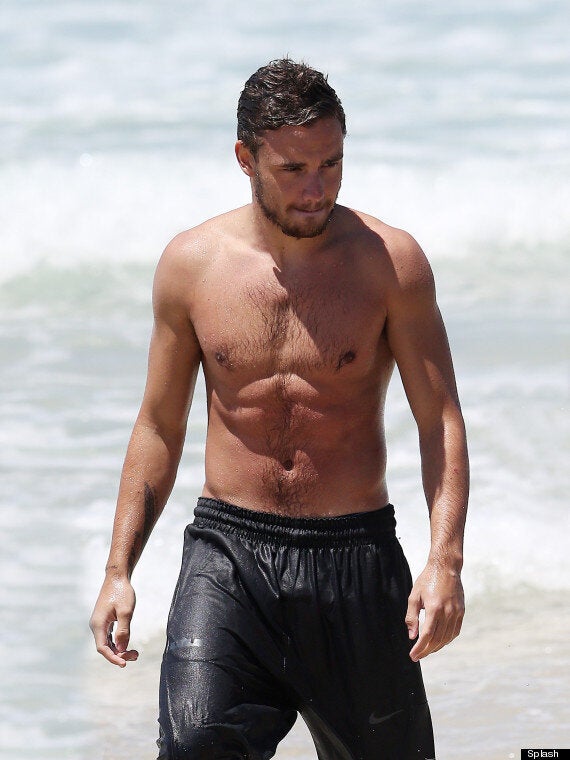 One Direction's 100 Sexiest Pics