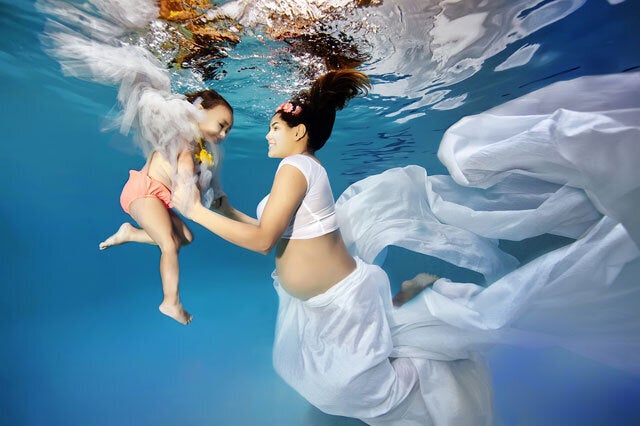 A beautiful new photo series is celebrating pregnant women and their bodies.
Adam's stunning series shows pregnant women – and sometimes their older babies – floating around enjoying a dip.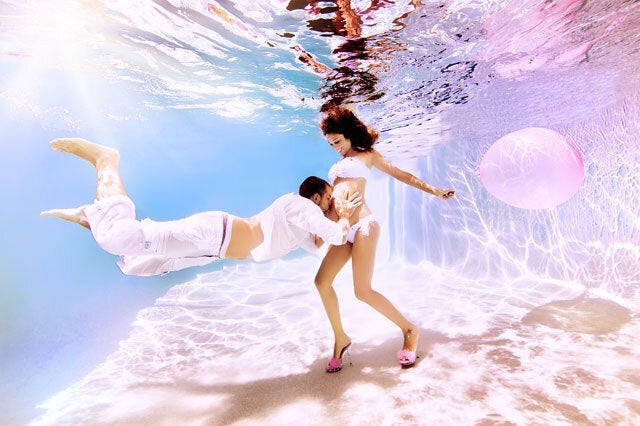 Adam, who began his career as a wedding photographer, says water has always been his 'second nature', thanks to his childhood by the sea.
"Being in the water has always been second nature for me," he says.
"As my wedding photography business progressed, I always loved how the brides that I captured came to me for their maternity pictures after they got pregnant.
"I am always looking to push the envelope with my photography and when I saw underwater photos from around the world, I realised that I could bring clients into this underwater world.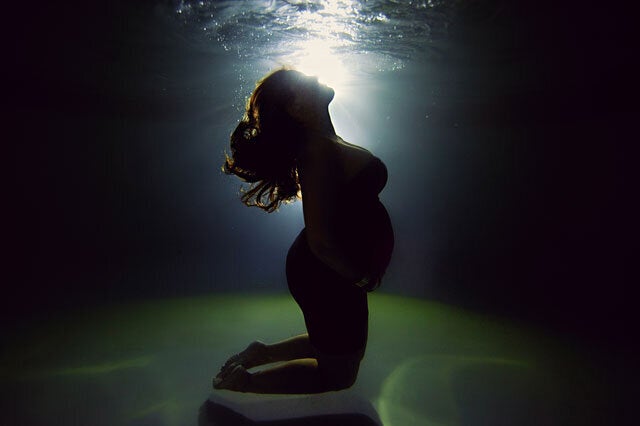 "After a few test shoots I realised that the options underwater are limitless. I got my first enquiry from a pregnant mum-to-be and decided to go for it. After doing some research on safety and pregnancy, I realised that being in the water was not only safe when done right, but recommended for pregnant women as it is a great way to relieve stress off their backs and joints.
"Once I captured my first underwater maternity shoot and realised what a great experience she had, I knew this was something that would be great to offer my new moms!"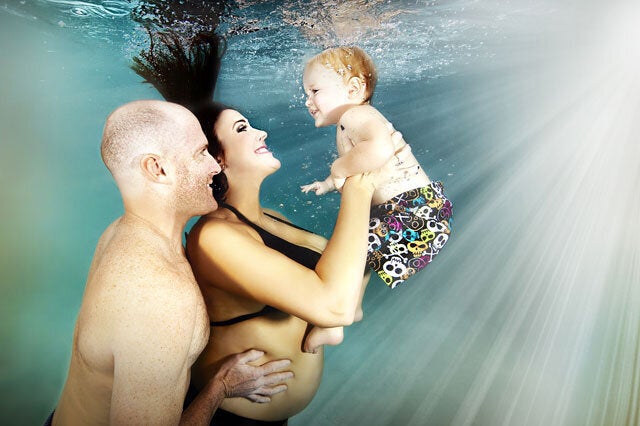 Adam has developed his photography craft as the shoots have gone on – and has also mastered the art of holding his breath!
"Communication is key to making great photos and in order to keep a level of comfort and trust in an underwater situation," he adds.
"Plus, most shoots are very fun and by always taking a short breath and then going over what we just did, it enables us to laugh and enjoy the shoot time as well!
"By only limiting the breath hold to 4-5 seconds at a time, we keep mom from getting over tired and keep a healthy flow of oxygen to the baby without any risk."
Can you imagine wanting to do this?