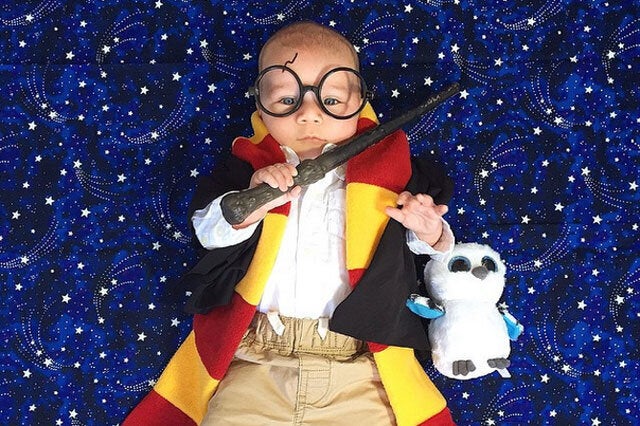 And that's exactly what she's done, filling her Instagram with snaps of the obliging four-month-old in a range of guises, including a prisoner, a sailor, a pilot and Harry Potter.
Jessica's talent for baby costuming comes easier to her than to most - formerly an attorney, she is now launching her own baby clothing website, Teeny Tiny Couture.
But what about the big day itself? For now, Jessica and her husband are keeping that strictly under wraps.
"I've just made the final decision on Noah's Halloween day costume and he gets a bonus costume on Saturday, November 1, to coordinate with Peter and my costume for our annual Halloween party," she revealed. "But those are both a secret until the big day, everyone will just have to wait and see!"