Amazon may well be too big to fail when it comes to sending stuff to your house in boxes. But it's also fighting harder every day to get one of its own boxes in your living room. Whether it's an e-reader, a phone, a tablet or - now - a TV streaming box, Amazon wants to be your digital deliveryman, as well as your real-life one.
Fire TV is the company's next major play to make that happen. With some outstanding hardware features including voice-control and a box powerful enough to play some of the latest games (including Minecraft) this is as big a product as they've launched since the Kindle.
But take it out of the box and you'll be forgiven for asking... how.
It's a black square, that's literally it. It's so black and so square in fact that when we placed it onto out TV stand it practically disappeared.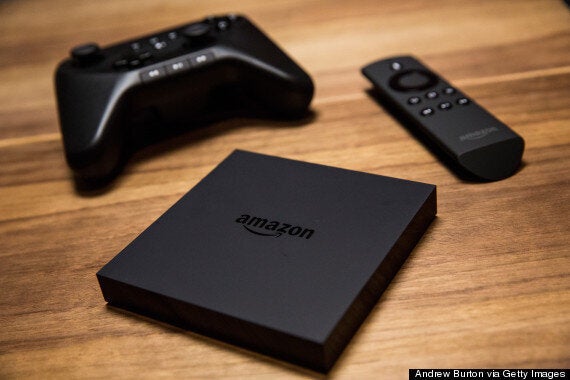 Boot it up and the Fire TV will be pre-registered to your Amazon account. You can then hook it up via WiFi or through an ethernet port and start using it. This simplicity of use continues throughout the entire experience. Using Fire TV couldn't be easier, the menus are simple and quick with large HD icons and images.
Navigating through Fire TV is either accomplished through manually moving through the menus or by using a (press and hold) voice control system by which you can say just about anything into the remote, and Amazon will find the appropriate piece of content.
As we found in our preview, the voice control works effortlessly, in fact it never failed us once which is more than can be said for many of the phone-based rivals around.
This, combined with Amazon's own prediction software almost entirely eliminates buffering after just a few days' worth of use as the box has already pre-loaded most of the content that it thinks you're most likely to watch.
Next up is gaming. And this is a biggie. Amazon's made the Fire TV incredibly powerful for a streaming box, and this power means it can run the most high-end mobile games including Minecraft Pocket Edition. This puts the Fire TV in a very unique position in that it's the only box or games console for under £100 that can actually let you play Minecraft on your HDTV.
If you do fancy gaming then you'll need to buy Amazon's dedicated controller for £35 which brings the box's total cost to £115, however.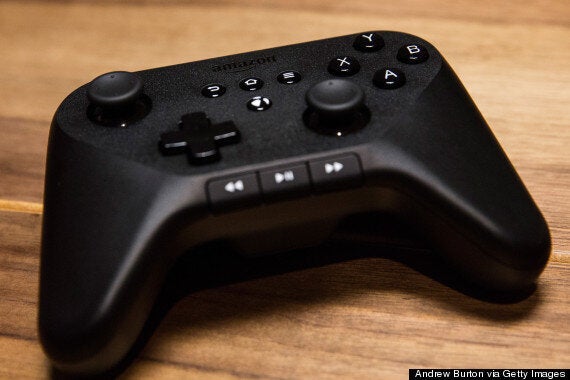 If Fire TV has a flaw then it's the same flaw that nearly all streaming boxes are suffering from -- and that's choice. At the moment you can get Netflix, 5 On Demand and BBC iPlayer for the device. That's a great start but considering that most Samsung Smart TVs launch with those and 4OD as standard there's always going to be one person that gets left out. You may also have a console or another box in your home which can do the same thing.
If you can look past the closed ecosystem, however, then Fire TV is one of the most attractive options out there thanks to some seriously powerful hardware and one of the world's easiest user interfaces.