As with busses, you spend an age waiting for one Bluetooth speaker to turn up and suddenly four turn up at once.
Well now Bang & Olufsen are finally joining the party, and while this one is a hefty £299 it's also bang on the mark with what you'd expect in terms of quality.
Except... it isn't Bang and Olufsen. Not really. Instead it's their young-blood B&O Play brand which gets the honour of launching the company's first ever Bluetooth speaker. So how does it handle the responsibility? Read on to find out...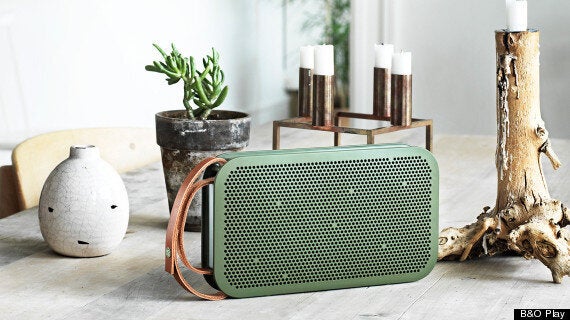 As with all of the B&O Play products the A2 fits tightly within the 1930s-inspired design language that the company has assigned to its trendier offshoot.
This is not a bad thing. The A2 is a good-looking speaker, with a strong leather handle at one end and a heavy steel frame in the centre. If we had one complaint it would be that the huge speaker grills which pretty much dominate the A2 are made from thick plastic.
At 1.1kg we can see why they went for plastic but the compromise is frustrating, especially for something that costs £299 and delivers in so many other areas.
The main area that matters, of course, is sound-quality. And the A2 has that in abundance.
B&O haven't skimped even slightly when it comes to components, so there are 2x30 W digital class D amplifiers and two drivers, tweeters and radiators on either side of the speaker.
That has two effects, the first of which is volume. The A2 can get seriously loud without any degradation in quality. It can also fill a room regardless of where you place it.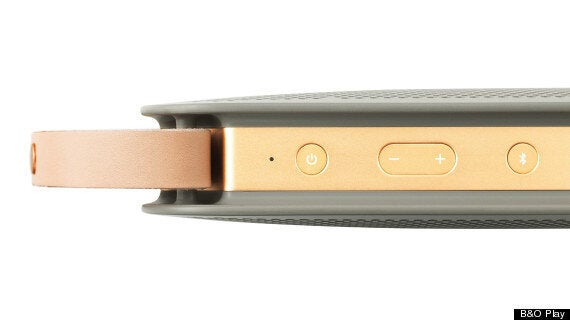 Now while many companies will claim to offer '360-sound' the plain fact is that if you're using passive radiators then a corner or wall is always going to make a difference. Credit where credit's due however as even when placed in the middle of the room, the A2 has plenty of lower-end thump.
Despite this impressive sound delivery, the A2 still manages to pack in a solid two-days worth of battery life. In fact we got a full weekend out of the A2 before it finally demanded electricity.
The A2 joins a new breed of Bluetooth speakers that are angling to be the only room speaker you'll ever need.
In the mornings it'll be your wake-up alarm, in the evenings it'll be the speaker you take into the kitchen and then after dinner you'll use it to chill out in the living room.
Can it deliver in this regard? The simple answer is yes, the A2 sounds great and while the build quality and design won't be to everyone's taste, we think that if you're going to forgo the world of Sonos then the A2 isn't a bad place to start.