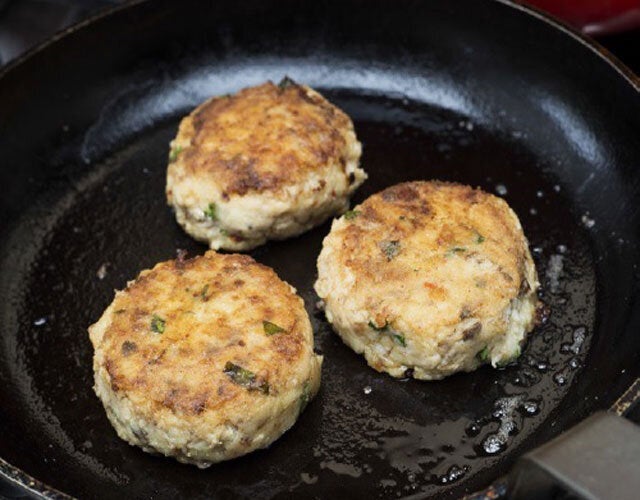 Smoked mackerel, chilli and lemon fishcakes by
Jack Monroe.
Smoked mackerel gives these fishcakes an intense flavour, but for a cheaper version, tinned sardines work well with the chilli and lemon. I quarter my mixture and make four quite substantial fishcakes, but this quantity will do 6–8 quite easily.
a fistful of flat-leaf parsley
1/2 teaspoon dried chilli flakes
1 rounded tablespoon flour, plus extra for dusting
1 x 230g tin of pineapple
1. Peel and dice the potatoes, then put them in to a saucepan of boiling water, reduce the heat and simmer until tender, for about 15 minutes. Chop the parsley, discarding any tough stalks.
2. Drain and mash the potatoes with the parsley, lemon juice and chilli flakes. Flake the fish in to the mash, add the flour and mix well. With floured hands, shape in to fishcakes.
Put them on a plate and chill in the fridge for at least 30 minutes (or freeze for future use).
3. When the fishcakes are cold, fry them in the oil over a medium heat for seven minutes on each side.
4. Serve with green vegetables and tartare sauce.