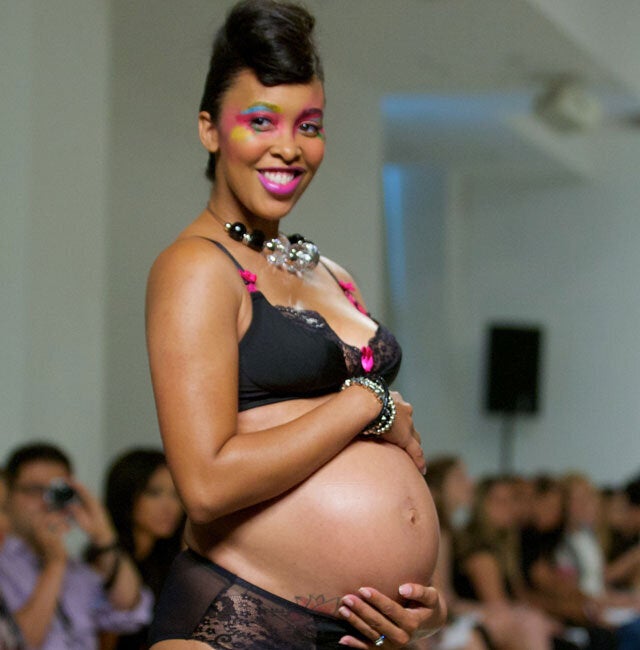 Pregnant models bared their baby bumps in lingerie...on the catwalk!
There wasn't a stick-thin model in sight as glitter-daubed mums-to-be strutted their stuff to showcase luxury underwear for expectant mothers.
The women bared their baby bumps in style as they showed off bras and knickers for You!, the first maternity brand to put on a fashion show, at Lingerie Week in New York on Saturday.
The message was clear: "You don't have to wear big pants just because you're expecting: pregnancy is sexy!"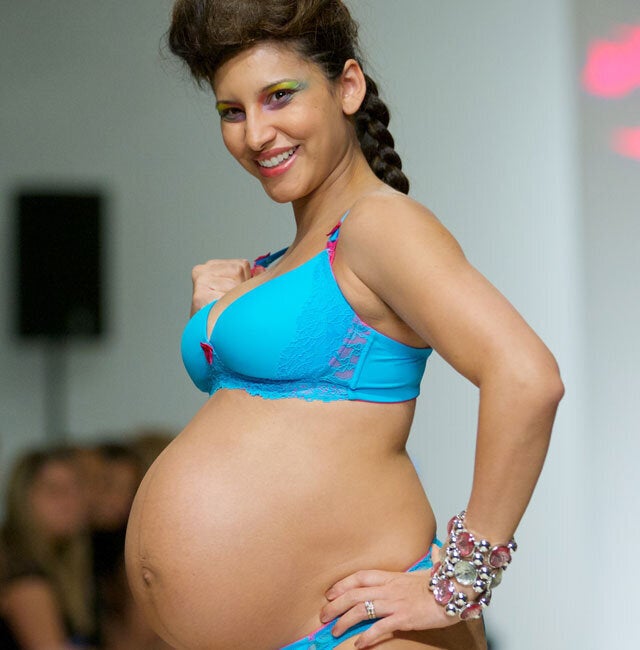 According to its website, the idea of You! Lingerie was born when its founder, Uyo Okebie-Eichelberger, searched endlessly for 'affordable beautiful nursing lingerie as a first time mom'.
But her options were either 'boring and purely functional bland maternity products or exorbitantly priced semi-exotic products'. So she decided to 'do something about it'.
The website states:"You! Lingerie brings beautiful high fashion, playful and luxurious nursing lingerie to stylish moms at an affordable price. We believe that YOU do not have to give up your fashionista style just because you are a mommy.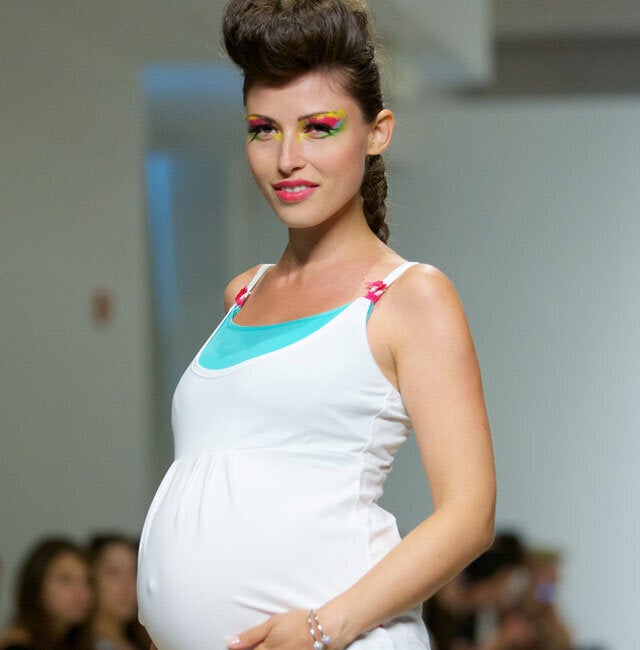 "Our mission is to make breastfeeding mommies and mommies-to-be feel confident and look beautiful everyday!
"We believe that pregnancy and breastfeeding are beautiful, so why should you wear an unflattering nursing bra or pay an exuberant amount for a beautiful one?"
And looking at these stunning model mums-to-be on the catwalk, who could argue with that?