OK Go have unveiled the music video for their upcoming single 'I Won't Let You Down'.
The four-piece are known for their ambitious and creative vids, and fans won't be disappointed when they see their latest effort.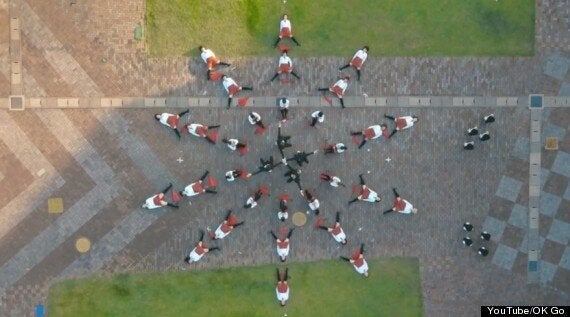 The 'I Won't Let You Down' vid
Shot entirely in one take with a camera attached to a drone, the five-minute long clip features everything from dancers twirling umbrellas to unicycles, along with hundreds of extras.
In just 24 hours, the clip has been viewed over 2.5 million times and many fans have already taken to Twitter to share their thoughts on the video, with plenty labelling it the band's best vid yet.
"The most epic of all OK Go's videos by far," writes one fan, while another adds: "The new @okgo video for "I Won't Let You Down" may be the best music video ever made."
Watch the 'I Won't Let You Down' video above and let us know what you think below…
Popular in the Community