Pet Shop Boys' recording of 'Always On My Mind' has topped a poll of the nation's favourite cover versions.
The pop duo - made up of singer Neil Tennant and producer Chris Lowe - beat stiff competition from tracks including Whitney Houston's 'I Will Always Love You', Soft Cell's 'Tainted Love' and Johnny Cash's 'Hurt', to score the most votes in a new BBC Music poll.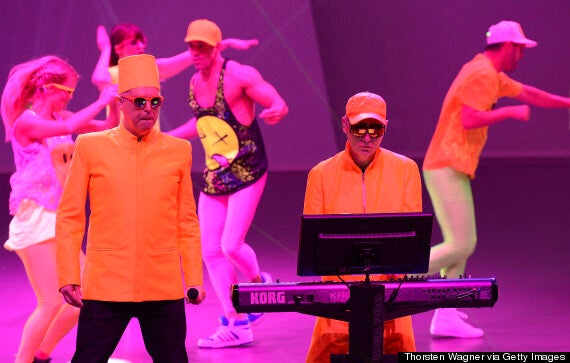 "Whittling down the long list for the vote was tough but it's great to see that this track still resonates with people today."
Pet Shop Boys first performed 'Always On My Mind' as part of 'Love Me Tender', a celebration of Elvis Presley's music on ITV to mark the tenth anniversary of his death in 1987.
Their interpretation was lauded by critics, so they decided to record their own version, which later hit the coveted Christmas number one spot.
The full top ten is as follows:
Pet Shop Boys - Always On My Mind
Johnny Cash - Hurt
The Stranglers - Walk On By
Jimi Hendrix - All Along The Watchtower
Jeff Buckley - Hallelujah
Soft Cell - Tainted Love
Joe Cocker - With A Little Help From My Friends
Sinead O'Connor - Nothing Compares 2 U
Muse - Feeling Good
Whitney Houston - I Will Always Love You
Do you think Pet Shop Boys were a deserving winner in the poll? Vote for your favourite of the top ten tracks below: