Delft University of Technology graduate Alec Momont has created an ambulance drone which can deliver life-saving equipment in mere minutes.
The drone carries a defibrillator and can fly at speeds of up to 60mph giving it a 12km response time of just one minute.
With such a fast response time the hope is that the drone will greatly increase the rate of survival for a person who has just suffered from cardiac arrest.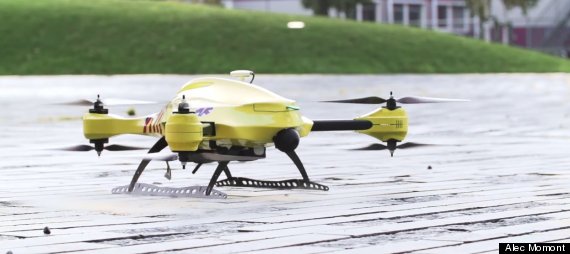 The idea is that the moment the emergency services get the call the drone is immediately dispatched. It'll then land and -- using a live video feed built into the drone -- allow a trained professional to then guide a member of the public through using the equipment.
As with much of the drone technology being worked on at the moment, the hardware is technically sound however regulation has yet to be agreed on how autonomous drones will operate within each country's airspace.
That said Momont believes that it could be as little as five years before his drones would be allowed to enter the skies and even now he reportedly has a number of hospitals registering their interest.
So how much would an ambulance drone cost? Well according to Moment each one would set you back around £12,000. A small price to pay when you consider the alternatives.