If your taste in smartphones trends towards the high-power, low-cost side of things, it's quite frustrating to live here in the UK. For while there are plenty of companies making physically mundane but highly-specced devices, most of them never reach our shores.
Today that changes: Chinese smartphone giant Huawei has announced that the Honor 6 smartphone will come to the UK.
Released under its own brand - with nary a 'Huawei' in sight - Honor is at first fairly generic-looking device: it's a bit squat, with rounded corners, cheap-feeling materials and nothing much to set it apart from the crowd.
Where it shines is in its specs, and its price. The phone is available for just £249 from Amazon, direct, unlocked, but it matches some of the best smartphones on the market for its components.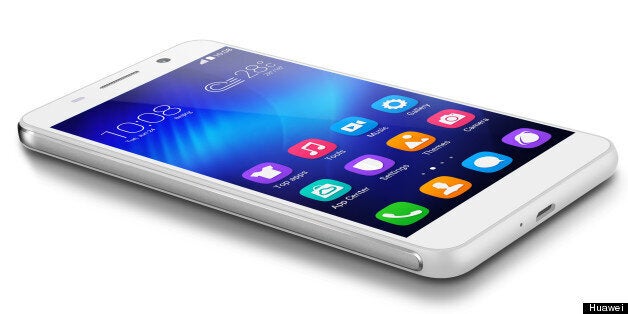 5-inch, 1080P screen
3GB RAM and 16GB storage
13-megapixel rear camera, 5-megapixel front
3,100 mAh battery
Huawei's Kirin 920 octa-core chip
Cat 6 4G cable of 300MB/s
It's a nice package. In our hands-on we found it to be very snappy, not overloaded with bloatware and easy to use.
The downside is that the phone is a little cheap-feeling in the hand, has some questionable software design and lacks some of the 'magic touch' features you get with other devices, like Apple's App Store, the HTC One M8's speakers, the waterproof Sony Xperia Z3 and the pen input of the Galaxy Note 4.
It also lacks the latest version of Android, which you'll get access to first on Motorola's Moto X.
Still, if you need a cheap smartphone, already have a contract and don't want to waste your time in Carphone Warehouse, picking one of these up from Amazon seems pretty much like a no-brainer.