As modern sports go, NFL is pretty dramatic, F1 is high-tech and there's nothing quite as flowing and elegant as the beautiful game - by which we mean Starcraft.
But it's 2014, now. Which by any measure is pretty much The Future. So why the hell aren't we watching sports in which giant mechs fight to the death with 120 MPH paintball guns?
If this startup has its way, we will be. By May 2016.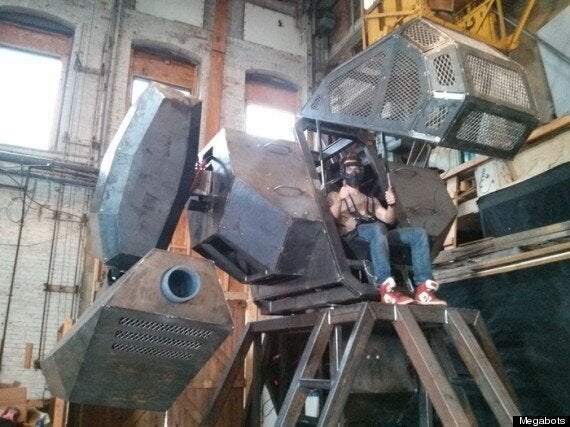 MegaBots Inc are seeking $1.8 million on Kickstarter to build the prototype of what it claims will be the world's first walking, shooting, fighting, 15-foot tall robot mechadroid.
And let's just get this out of the way: it's a longshot.
But the team behind it is pretty confident. They're offering backers everything from sponsorship to merch in order to draw enough funds to get off the ground. The $1.8 million will buy it time and materials to create two robots, who can fight in a one-on-one deathmatch for your entertainment.
You can even have your own mech if you have a spare $1 million lying around.
Here's a breakdown of the rewards you can claim by backing the team:
$5 - a sticker (yes!) and a link to the livestream of the tournament in two years
$25 - HD downloads of its 'making of' documentary
$50 - T-shirt
$75 - Concept art poster
$150 - Ticket to the destruction derby itself
$250 - Visit the team for a day and "turn a wrench or two"
$400 - Go backstage at the event
$1,250 - Go to the launch party
$2,500 - Drive one of the robots
$5,000 - Actually fight in the tournament
$10,000 - Brand one of the robots
£1 million - OWN one of the robots
"We're a team of more than 20 engineers, scientists, designers, artists, fabricators, and producers dedicated to making the giant fighting robots of the future, today," said MegaBots on its website.
"One giant fighting robot is cool, but we're stepping it up way past that. We plan to build as many robots as your funding lets us, and they'll do battle in front of a live audience. We're not Kickstarting one robot – we're Kickstarting the first-ever giant fighting robot tournament. We want you to be in the audience, or if you want to get even closer, in a MegaBot."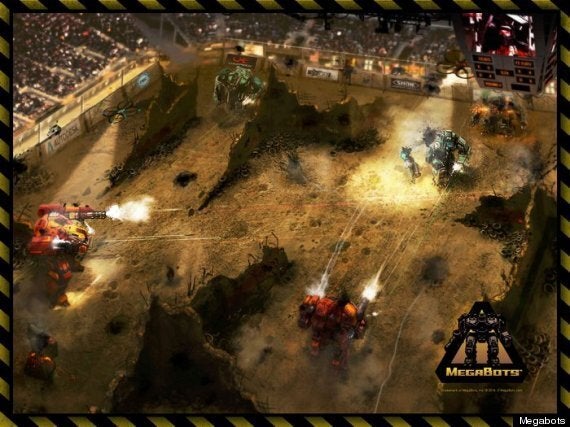 The team say they've built a prototype with an upperbody and gun system, and just need to figure out that whole [walking around somehow' thing. Oh and the insurance costs.
"We dedicated the last two years to engineering and designing the fundamental technology needed to create functional MegaBots. We've designed miniature electrohydraulic powerplants that enable MegaBots to run off batteries, and allow their limbs to be blown off during combat.
We've prototyped different classes of ammunition and custom air cannon weaponry.
We've developed the walking algorithms needed to keep an 8-ton walking robot balanced on two feet while in combat - the hardest part of any humanoid robot. We've also built the initial prototypes of a MegaBot, our powerplant, two weapon systems, and a turret emplacement to prove our technology works."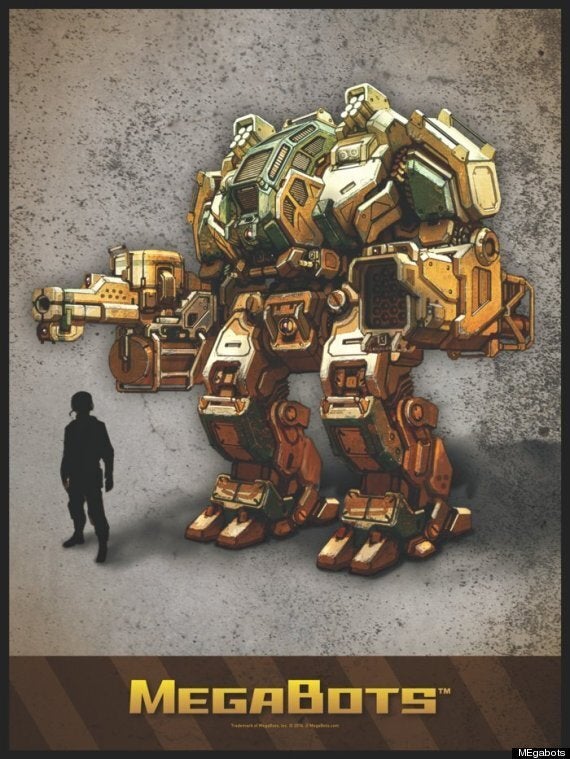 So are you in? Then show them you're ready.
"More than anything else, we need to know that the world is ready for giant combat robots to exist. We need to know that we have fans who will pilot robots, fill stadiums, watch the games from home, spread the word and cheer us on as we work on this project. These robots will be time-consuming and expensive to build - we need you to tell us you want them!"
Popular in the Community