There's no doubt about it, there's a new kind of superhero in town, springing off the pages of DC Comics and onto our small screens. This fresh specimen has to rely on friends and feelings even more than his special skill-set to get through the day, and his challenges are more varied than facing off a mere brick of Kryptonite. And it seems like audiences can't get enough.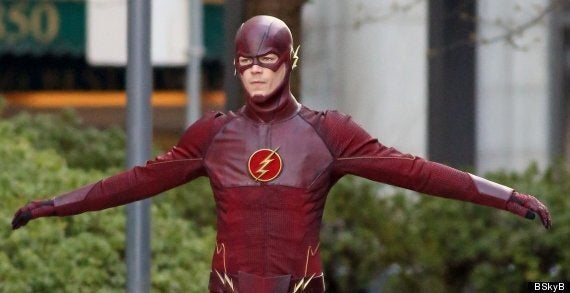 Barry Allen (Grant Gustin) when he's being The Flash
Last night saw the arrival of 'The Flash' on our screens, aka Barry Allen, a clean-shaven CSI investigator who just happens to have a super-skill hidden under his lab coat, but he's in good company, with the Sky show already drawing comparisons with established favourite 'Arrow' (Sky1, Thursdays, 9pm, plus repeats) - where The Flash has previously made an appearance - as well as the imaginative prequel 'Gotham' recently started on Channel 5 (Mondays, 9pm).
This week's pilot episode introduced properly The Flash, following his breaking records for CW Channel in the States. Barry Allen is normal in every way, except for one thing - he's very, very nippy on his feet, by dint of over-curious pals, a medical laboratory with some particle accelerator thingey and, you've guessed it, a lightning storm which left our Baz ('Glee' star Grant Gustin) with these superhuman skills. He's also determined to avenge his mother's killer a crime for which his own father is serving time. Are you sitting comfortably?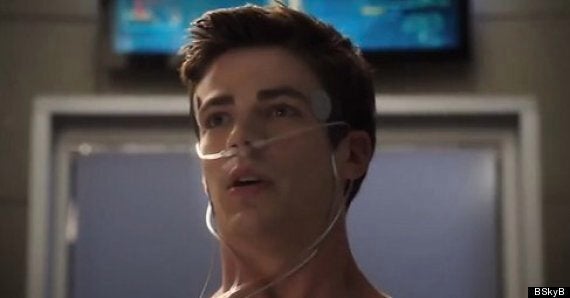 The Flash is a new kind of TV superhero
Over on Channel 5, 'Gotham' paints a portrait of the city BEFORE Batman got his trunks and tights on in the wrong order. With no flying phantom to save the day, the series concentrates on Officer James Gordon (actor Ben McKenzie), a quiet, unassuming gentleman who can't fly, and viewers can't get enough of him. According to social media, he's truly "amazing" - not bad for an earthbound hero.
Audiences have also been delighted by the glimpses we've been fed of future DC Comic icons, including possibly The Penguin, The Joker. And the show's biggest star Jada Pinkett Smith as mobstress 'Fish Mooney' has been sprinkled with her personal share of fan-love.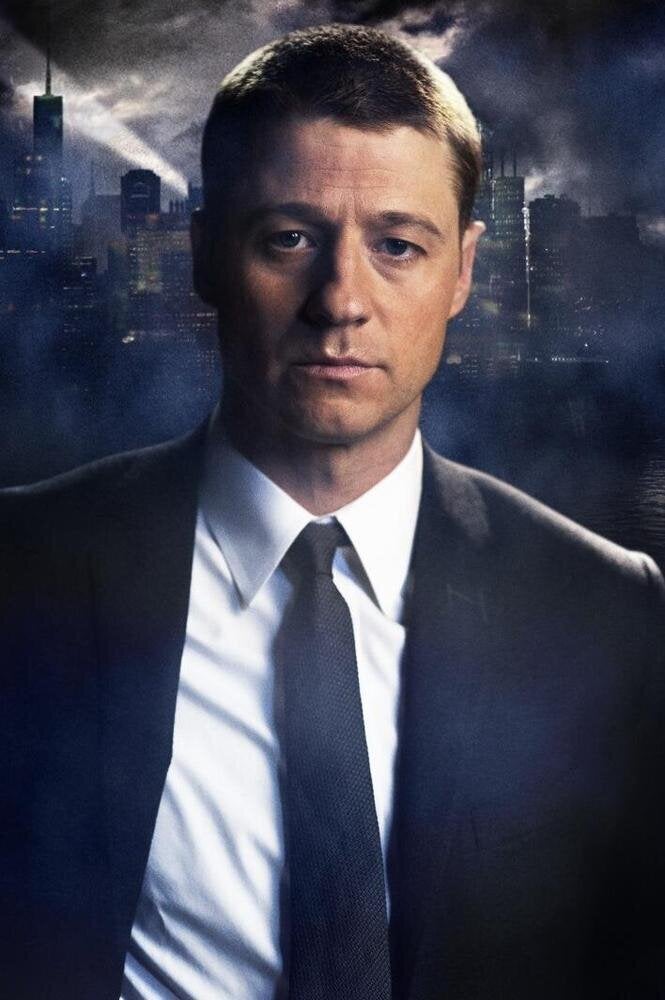 Gotham Character Portraits
So far, 'Gotham' writers have shown a great sleight of hand in balancing new stories with knowing, fan-friendly fare. If the show continues in this full-blooded vein, it can only grow and grow into a sure winner for Channel 5.
Back on Sky is where most of these impressive chaps are hanging out, though. 'Arrow' has just returned for its third season with numbers growing on both sides of the Atlantic. Stephen Amell plays Oliver Queen, a billionaire playboy with a vigilante heart - but, strangely, it's not him 'they're' all talking about. The one the social media fans all love is, instead, Felicity Smoak (actress Emily Bett Rickards), lab technician and Olivier's confidante (her appearance in 'The Flash' was a great crowd-pleaser in the US). And with John Barrowman scene-stealing merrily as villain Malcolm Merlyn, there's something for everyone. And, unsurprisingly, lots of committed 'Arrow' watchers are telling their followers they have to watch 'The Flash' too.
Proving that this town is indeed big enough for all of them, lots of 'Arrow' viewers can also be seen discussing 'Gotham', while 'The Flash' first episode has already drawn its own wave of euphoria summed up by...
And proof viewers have already got involved...
One more thing that's, quite understandably, got them muttering in the Twitter stalls… it's only just debuted and there's already news of a 'The Flash' movie in the works. Super!
What these TV shows share, according to impressed US HuffPost critic Maureen Ryan, is a willingness to include these unique superhuman skills as a method for telling a great story, concentrating on very human connections. It's no surprise that all those fans on social media are having such fun comparing and contrasting these shows, but obviously watching them all. Judging by its impressive start, 'The Flash' looks set to help join those others in keeping us all safe and warm on these dark, winter nights.
All TV trends data referred to in this article has been supplied by Virgin Media, which provides access to up to 260+ channels including Sky, Freeview Channels, Virgin Movies, Sky Movies and Netflix.
Oh, and here's the odd picture of 'Arrow' should you need one...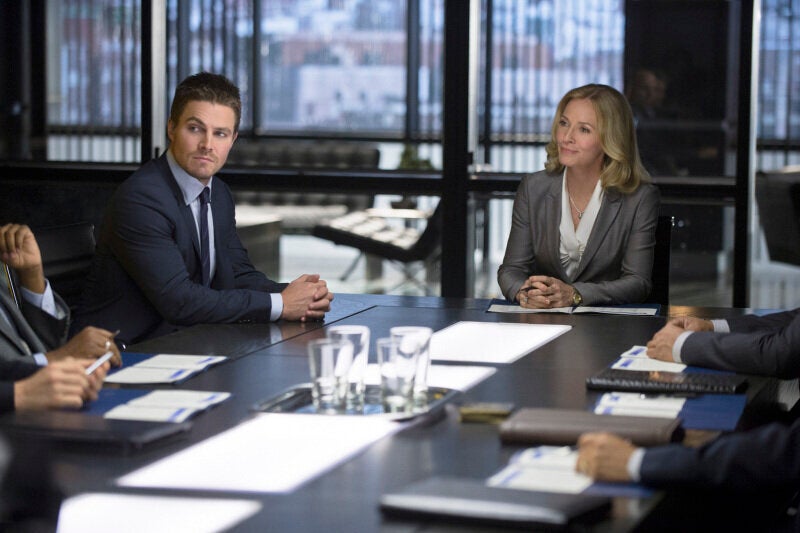 Arrow