We could all use more space in our home, whether it's to accommodate our ever-expanding shoe collections or make room for a new addition to the family.
The first step to adding space to our home (for those of us who can't upgrade to a six-bed with the click of our fingers)? Putting things in the right place and maximising our existing set-ups.
"Creating the impression of space in the home is all about designing the correct storage for your individual needs," explains Alan Borr, senior designer at Neville Johnson.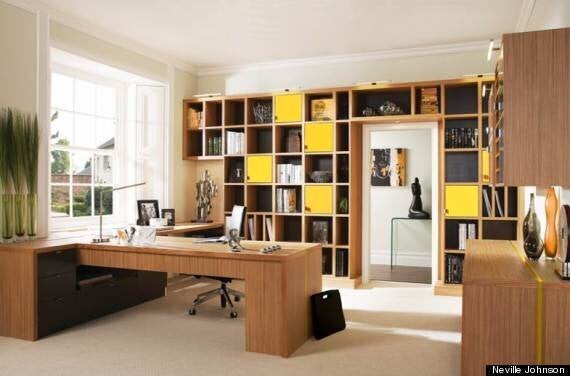 "Effective storage can make you feel instantly organised and in control! There are many awkward spaces within the home and by utilising these areas, an unused part of the home can become a personalised storage hub."
For example, think about turning bay windows into window seats (according to Borr, it creates an instant focal point and provides extra storage underneath as well as creating extra seating).
Another idea if you're feeling space-deprived? Dual-functioning products - like a coffee table with built-in shelving - save room and provide clever storage solutions.
You also want to consider whether every room in the house is being used effectively - ask yourself if opening up the space of two rooms will make things more spacious and practical, advises Chris Mossop, designer at Harvey Jones.
"If you want to add space to you home, firstly, look at all areas of the house and think if you can utilise any unused space," he advises.
"For example, can you utilise the space under the stairs better? Are there too many doorways? Could you convert one and make some extra cupboard space?"
Short-term solutions may be on your agenda, but it also helps to think about what you want in the long run (are you contemplating starting a business from home or planning to grow your family?) and prepare your space accordingly.
"Another extremely important part of storage is planning for the future," Borr explains. "We are always acquiring more and more, be it expanding our wardrobes or collecting more objects or even paperwork.
"Therefore, when planning your room, don't just think about now. Incorporating extra space into your storage plan is essential to allow for growth."
From modular units to drawer organisers, don't miss these fabulous expert tips on 10 ways to add space to your home, from the kitchen to the bathroom.
Related