Annie Lennox admits she despairs of the display of 'pop-ho' by young female singers these days.
"Sorry, but it is that way, let's be clear about it," she tells HuffPostUK. "I believe there's a huge potential to burn out, and everybody's going at it like lemmings, and they think that's the blueprint, they think, I have to outdo the others.
"They think, I have to splay my legs. How much further can you go? I've said before, do we need to have full penetrative sex on stage? We will have to come to that at some point, because how much further can you go?"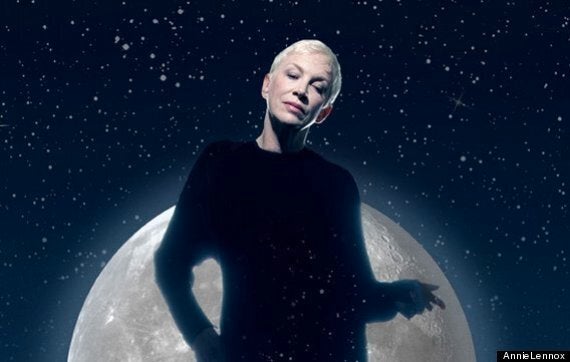 Annie Lennox despairs of the lengths female singers go to to get noticed these days
Annie realises, though, that making a living out of music is far more complicated than it was in the days when she started out with The Tourists and later The Eurythmics.
"Young artists aren't able to get big deals with record companies, and so they have to set themselves up with corporations instead, cars and stuff, in order for them to have a profession at all. I always wanted autonomy, and I dug my heels in. Because all the offers could take you away from what you felt was right for you."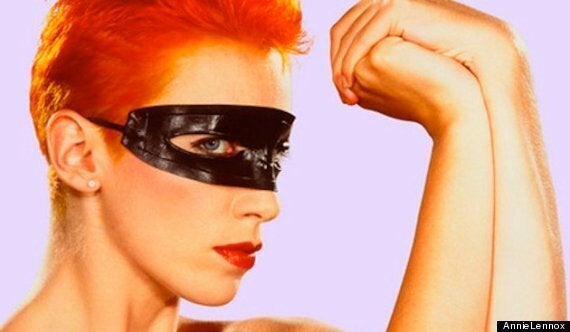 Annie has had her share of cutting a dash
Annie has her own album out, 'Nostalgia', full of her favourite old songs, and she explains, "I had this penchant to explore some songs. Once I realised I was going to make this album, I had to step back from my campaign work, although I'm still juggling."
Despite her decades of performing and catalogues of hit singles, she maintains there is a chink of fear inside every successful performer.
"If you really believe you can't make a false step, that you're invincible, that's when your ego is eclipsing everything.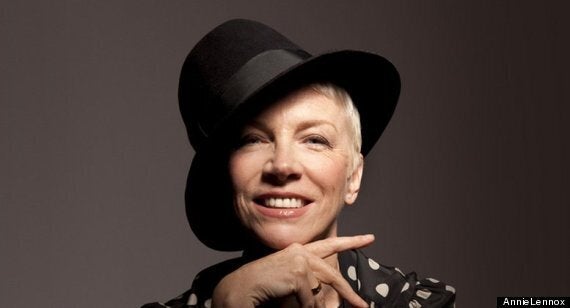 Annie says every artist, however successful, has a chink in their armour
"Most artists have a chink in their armour plating. I know I have. Every time I've had to perform, there's a fear in me. It's not the same as walking out here and having a cup of coffee. You are exposing yourself to people at your very core level."
For the last 10 years, Annie has been concentrating on campaigning work, particularly working for the plight of women in parts of Africa, and her eyes light up in delight at the recent speech by Emma Watson at the United Nations.
"It was absolutely phenomenal, to hear this articulate intelligent woman standing up at the UN and having them applaud her."
Meanwhile, there's been the hacking saga, with actresses and other female celebrities seeing their naked photos leaked onto the internet.
"There you have the light and the dark," comments Annie. "It's impossible not to. Just like you have the surreal and the tangible. Thus it has always been, and will always be."