Miley Cyrus ensured all eyes were on her at this year's amfAR Gala as she took to the red carpet in a bondage-style, boob-flashing dress - well, until Rihanna rocked up, that is.
As RiRi arrived at the annual event in a similarly revealing gown, the red carpet suddenly became the location for some sort of celebrity boob-off.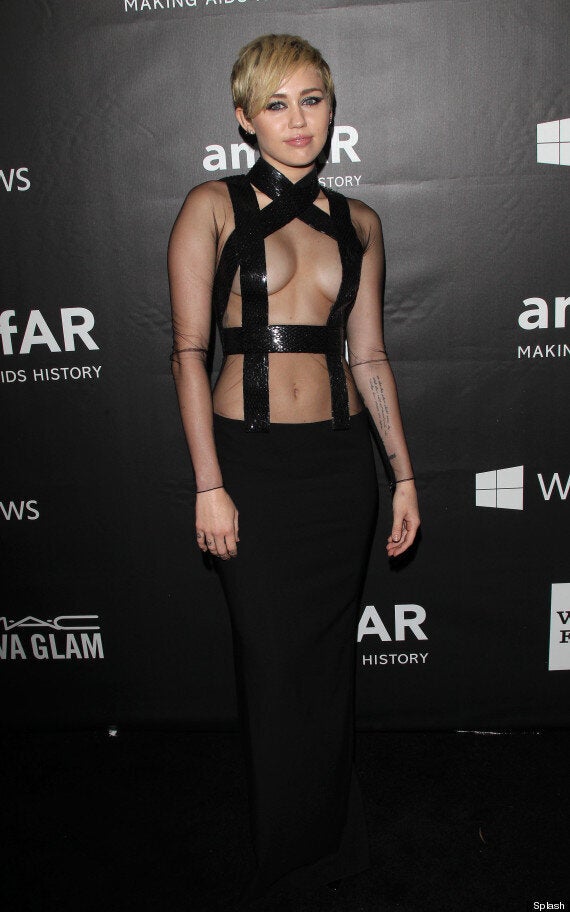 We're used to seeing both singers flashing plenty of flesh on stage and off, and so we're not surprised both went for something a little bit risqué at the gala in LA.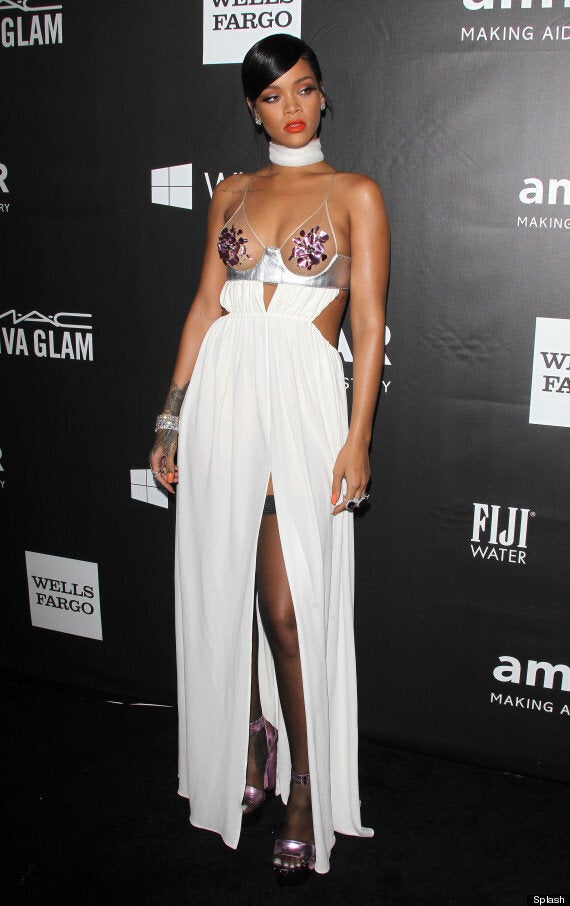 Whilst Miley's blushes (yeah, right) were saved by a few strips of strategically placed material on her outfit, Rihanna looked positively covered up in comparison, despite pretty much having her boobs out on display.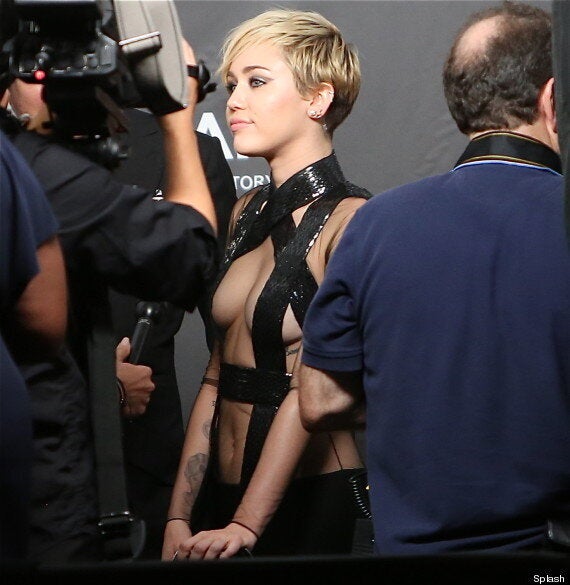 Other famous faces at the event, included host Gwyneth Paltrow, Kelly Osbourne, Lea Michele, Dita Von Teese and Eddie Redmayne.
The Inspiration Gala was launched in 2010 to celebrate men's fashion and style, whilst raising money for amfAR's lifesaving AIDS research programs.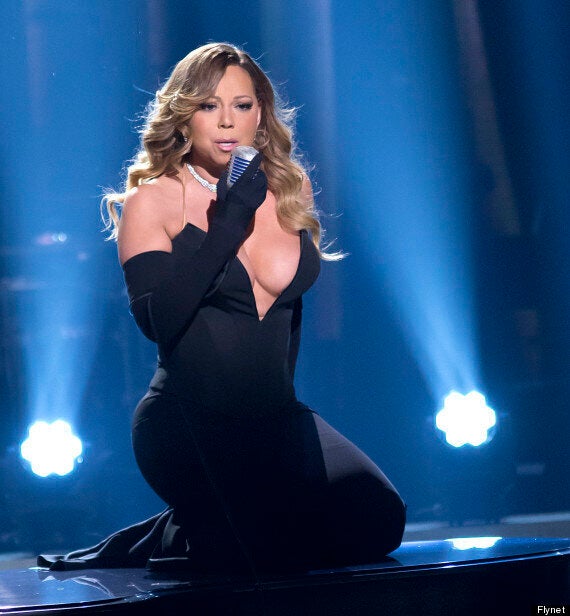 Daring Red Carpet Dresses
Related