It's so thin in fact that it now can't fit one of the smartphone's basic requirements: a headphone jack.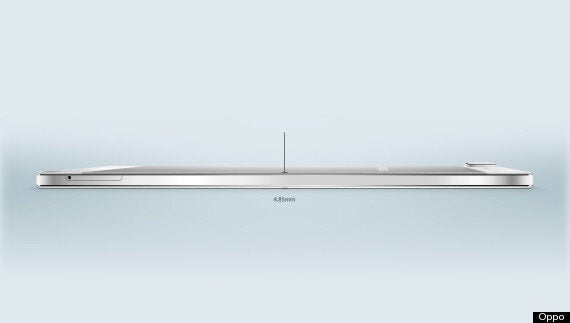 Instead, the Oppo uses either a USB-to-3.5mm adaptor or a tiny Bluetooth dongle into which you plug any pair of headphones, making them wireless.
Despite being so thin, Oppo hasn't skimped on specs. It has a massive 5.5-inch Full HD AMOLED display, runs Android and comes with an eight-core processor.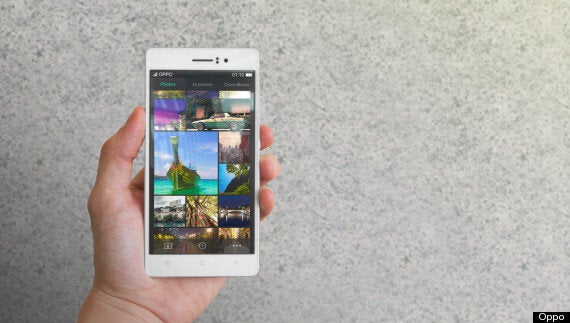 If you look along its body you'll see something of an anomaly, and that's the 13MP Sony-made camera. On the front there's a 5MP wide-angle camera for selfies and the like.
According to Oppo the R5 has been built using a special phase-shifting material which allows the R5 to effectively dissipate the heat, despite everything being so tightly packed together.
There's no word on whether Oppo's ultra-thin 'phablet' will be launching in the UK but its already been confirmed for the US with a $499 price tag.