IPX4 water resistance
Tangle-free wraparound cable
Remote control
Bluetooth 4 wireless
Hard shell carrying case
Lightweight (24 grams)
"The next level of performance has arrived. Completely redesigned, Powerbeats² Wireless revolutionizes the workout experience. Inspired by LeBron James, the wireless earphone brings to life enhanced performance with its sweat and water resistant design, 30ft Bluetooth connection, rechargeable battery, 6-hour nonstop playback, and Beats signature sound."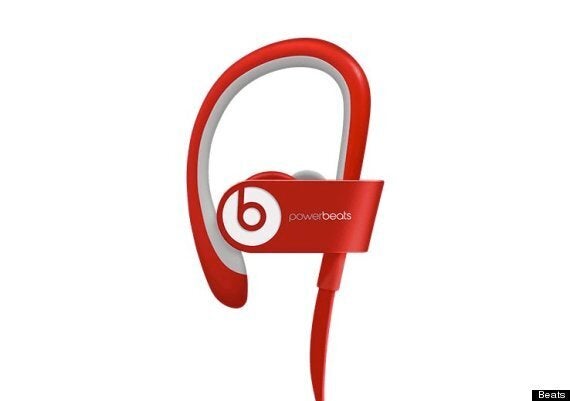 Let's take it as read that wireless sports headphones are a good idea, if they work, but that £169 is too much money to pay for them unless (a) you're really into a specific brand or (b) you have all the money in the world.
Instead, let's move on to the nitty gritty. Because there are about seven extremely specific reasons why Beats' Powerbeats 2 Wireless are the best sports headphones we've ever used. Apologies if this gets a little bit anal, but as anyone who has spent money on headphones knows, this stuff matters.
1. The battery life is good enough. Beats says it's somewhere around 6 hours of non-stop playback. That's meaningless for sports headphones unless you're an ultra marathon runner, so instead let us say that it's enough to essentially trust for two or three sessions that there will be enough juice to get through your Nicki Minaj playlist, and that they charge quickly enough in short bursts to give you an hour or so of power in 15 minutes.
2. They don't slip off. The over-ear slingback design isn't for everyone, but these headphones don't come loose and stay in position almost without fail.
3. The cord is the right length. Again, it's an intangible. But the neck cord on these earphones is just long enough to have a bit of give, without popping too annoyingly over the neckline of a shirt or running top. It doesn't tangle either.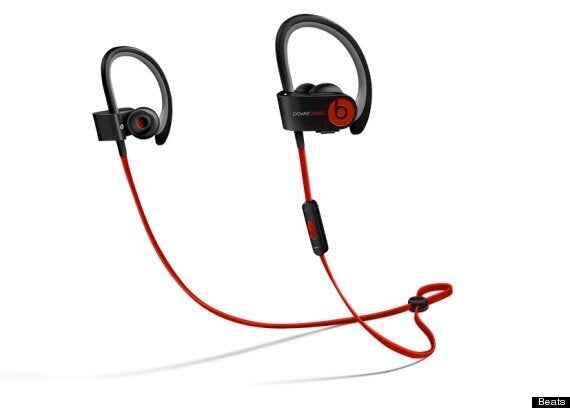 4. The remote control is simple and big, without being heavy or obtrusive. You can reach for it and skip a terrible song without having to slow down too much. The volume controls have little raised bits to find them when your hands are wet.
5. The little USB flap thingy is strong and trustworthy - meaning you can trust the water resistance.
6. They are really, really light. Just 24 grams in fact, meaning you can barely tell you're wearing them. They're also comfortable.
7. They sound decent. Not incredible, not "unparalleled". Not [insert adjective here]. They sound good, loud and clear over London traffic. That's it.
This is all basic stuff. But the fact is that almost every pair of exercise or wireless headphones we've ever tried can usually manage at best five of these. Either the battery life is too short, or they always fall out, or the neck cord is awful, and so on and so on.
What you're getting for your money with the Powerbeats 2 is seven out of seven. There are no flaws. If you take care of them you might never need to buy another pair until the battery dies or you lose them. Literally, what more do you want?